The holiday season's upon us, and with all the toys and games out there, it can certainly be tricky to sort through all the products and pick out a good present. Let us help you figure it all out– check out our top picks for kids' gifts in 2014 (and be sure to check out our gift guides for boys and girls as well!)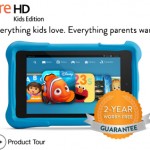 Fire HD Kids Edition Tablet, $119.00
Looking for a durable and dependable tablet for your kids this holiday season? Check out the Amazon Fire HD Kids Edition Tablet! It's got the technical specs covered– featuring a quad-core processor for great performance, a vivid HD display, front and rear-facing cameras, and Dolby Audio– and it also comes with an unprecedented 2-year worry-free guarantee from Amazon, as well as a year of Amazon FreeTime! The Fire HD Kids Edition Tablet includes a sturdy, lightweight "kid-proof" case so you don't have to worry about your little ones breaking it… and with a free year of Amazon FreeTime, they'll have tons of fun with unlimited access to 5,000 books, movies, TV shows, educational apps, and games—at no additional cost! The Amazon Fire HD Kids Edition Tablet is a great tablet for you to give your kids without having to worry about damage, add-ons, or accessories.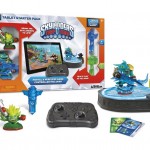 Skylanders Trap Team Tablet Starter Pack, $54.99 
For the first time ever, the full Skylanders console video gameplay experience is available on your tablet device! Now kids can bring the Skylanders to life, defeat villains and trap them wherever you go using the ALL NEW Wireless Traptanium Portal and Wireless Game Controller that comes with the Tablet Starter Pack. In Skylanders: Trap Team, Kaos has blown up the walls of the feared Cloudcracker Prison, freeing the most notorious villains in Skylands. It's up to the Skylanders to find and capture them. Using Traptanium, a magic material that can harness the power of the Elements, your kids have the amazing ability to trap the villains and return them to Skylands to fight on the good side! As always with Skylanders, it's a fantastic game and a holiday favorite with kids!
Minecraft– Core Player Survival Pack, $16.99
Everybody loves Minecraft, and with Jazwares' new toys based on the game, your kids can bring their favorite elements of Minecraft into the real world! The Core Player Survival Pack includes Steve (the game's main character) in his basic leather armor, as well as the game's iconic Pick axe, Sword, Workbench, Bed, Chest (that opens to hold items!), and Torch. It's got everything a Minecraft player could want to start their real-life Minecraft play!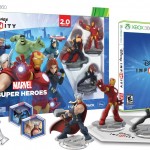 Disney Infinity: Marvel Super Heroes (2.0 Edition) Starter Pack, $59.96
Though its big draw is the addition of the new Marvel Super Heroes (like The Avengers, Guardians of the Galaxy, and Spider-Man) there's plenty of Disney fun for everyone to enjoy in the new Disney Infinity 2.0! Featuring new characters like princess Merida from Disney/Pixar's Brave, Tinker Bell, Donald Duck, Aladdin and Jasmine, and more, Disney Infinity 2.0 is a great choice for all the kids on your list this year! Kids will love the game's myriad opportunities to explore and build worlds based on their favorite Disney and Marvel movies and tv shows!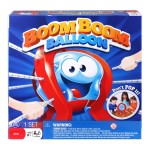 Boom Boom Balloon Board Game, $15.26
What's the hottest board game this holiday season? It's SpinMaster's Boom Boom Balloon, the crazy game where you take turns keeping the balloon from popping! Roll the die, and carefully push in a stick until it clicks. Watch as the balloon changes shape – will the next click make it pop? It's the ultimate game of anticipation where you never know when the balloon will go BOOM! Pick one up and share some fun with your family by playing it after your holiday dinner– what a treat!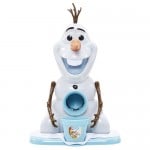 Disney Frozen Snow Cone Maker Olaf, $26.99
This holiday season, your little one can enjoy the magic of transforming ice cubes into tasty treats with the Disney Frozen Snow Cone Maker based on the loveable snowman Olaf. First, simply add the flavor powder and water to the flavor bottle to make a delicious, sugar-free syrup. Add ice cubes to the snow cone maker and crank the handle to make "snow," to which your child can then add as much flavor as he or she wants. Ideal for making Frozen treats in summer or any time of the year, the snow cone maker is styled to look like Olaf from the hit Disney film for a toy that will melt hearts. It'll surely become a year-round staple in your house if you've got kids who love Frozen (and who doesn't?)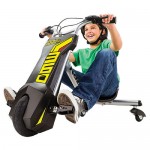 Razor PowerRider 360, $159.99
Your young rider will love the 360° electrical ride of the Razor PowerRider 360 Electric Three-Wheeler, which features dual inclined rear caster wheels for great drifting and 360° spinning action. The hand-operated front brake provides sure stopping, and the high-impact front wheel gives stability and power. Your young one can ride for up to 30 minutes per charge at speeds of up to 9 mph for three-wheeling fun– if you pick one of these up this holiday season, your child will be itching for the second the warmer weather hits so they can test it out!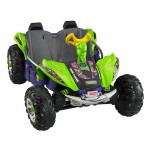 Fisher-Price Power Wheels Teenage Mutant Ninja Turtles Dune Racer, $249.99
Another great ride-on to check out this holiday season, the Fisher-Price Power Wheels Teenage Mutant Ninja Turtles Dune Racer is designed for up to two riders and designed with two forward speeds and a reverse speed. This battery-powered ride-on is built with safety concerns in mind, and features a Power-Lock brake system and metal sidebars for your child to hold onto for support. The racer's Monster Traction system allows the car to safely travel across wet and rough terrain, providing for an excellent and fun ride no matter where your child is driving it. The Teenage Mutant Ninja Turtles graphics and colors, along with the faux chrome wheels and grille, help your little one drive in style!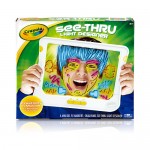 Crayola Light Designers– See-Thru Light Designer, $14.98
This holiday season, splurge on your child's creativity– with the Crayola See-Thru Light Designer! The Light Designer provides a fun, interactive creative experience that lets children add real-life objects to their art! The two reusable transparent panels provide plenty of space to draw and doodle light-up art. To take the fun to the next level, your child can place objects, pictures, or even family and friends behind the panels to combine their art with real life. A great choice for ages six and up, the See-Thru Light Designer takes three AA batteries (sold separately) and comes with four markers.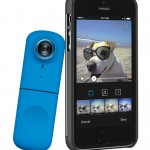 Bemo, $129
Ever wanted a good quality camera that's easy for kids to control and can withstand the treatment they'd give it? Bemo to the rescue! This camera is designed to fit in the palm of your hand and shoot with a single touch.
Each camera is rugged, water-resistant, wonderfully portable and comes in three fun-loving colors: Moroccan Red, Manhattan Black, and Mykonos Blue. Whether you clip it on, keep it close with the lanyard, or slip it easily into your pocket, Bemo lets you capture the everyday, the epic, and everything in between. Get one for your kids this holiday season (or buy one for yourself too– we won't judge!)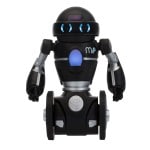 Any kid would love a robot as a present, and this holiday season, WowWee's RC Robot MiP is just the robot for the job! MiP has an inquisitive and responsive personality communicated through motion, sounds, and RGB LED eyes. With his unique dual wheel balancing, MiP is able to navigate his surroundings, follow hand gestures, and even follow objects around! Unique dual-wheel balancing, fast speeds, on the dime turning, and hand gesture command recognition makes MiP a fantastic robotic friend for all!  Also included is a tray accessory that can be plugged in so you can watch MiP balance multiple objects while moving or standing still.  MiP has multiple robotic modes including Roam, Stacking, Dance, and Programming.