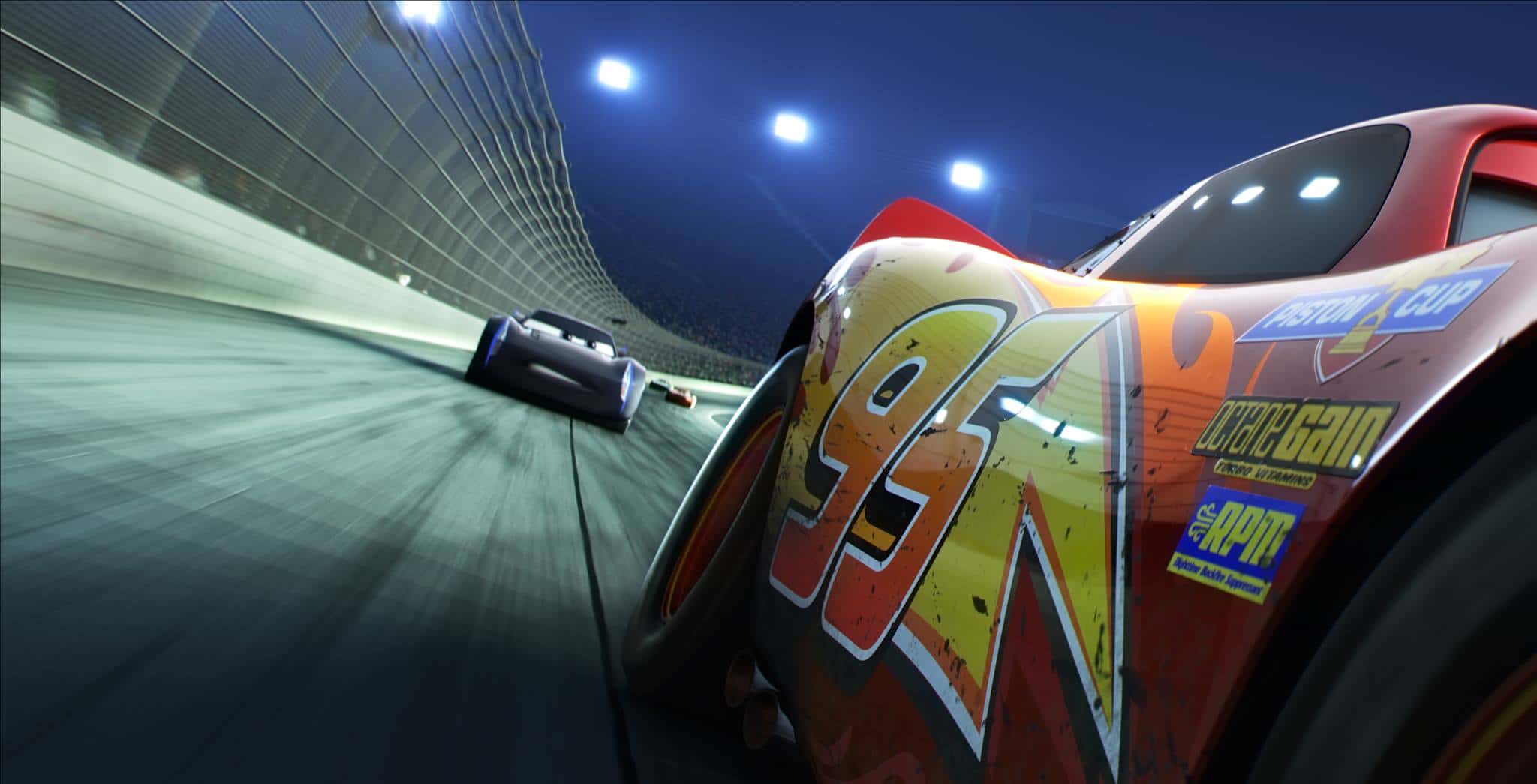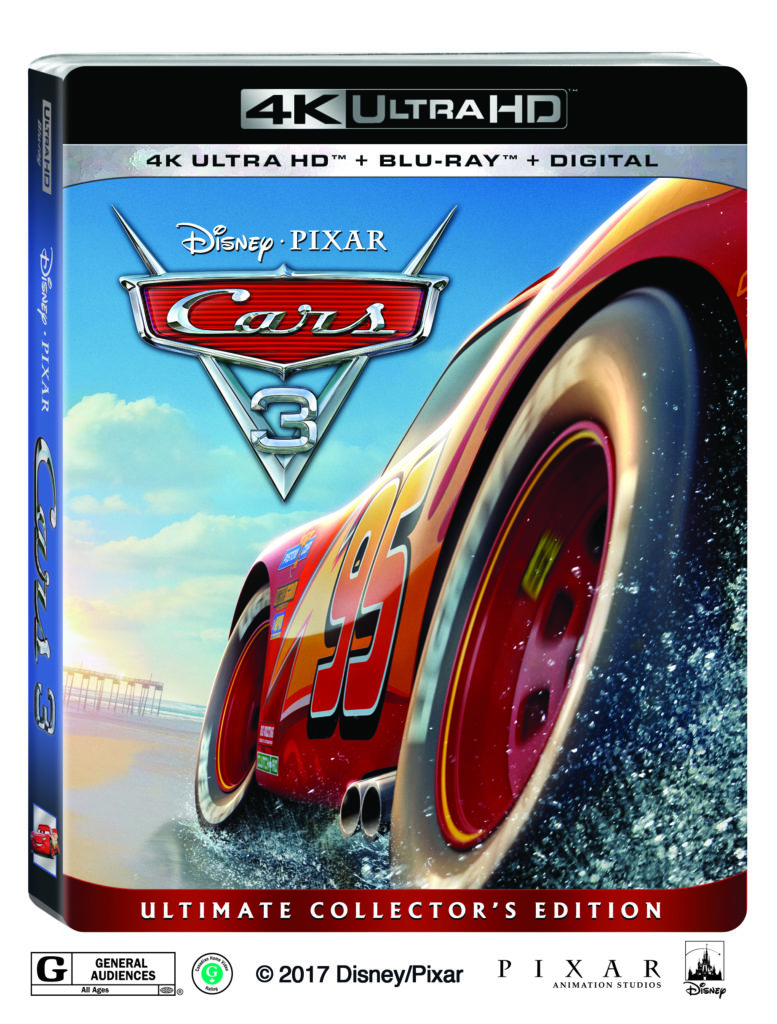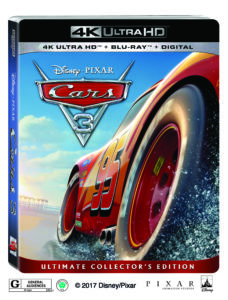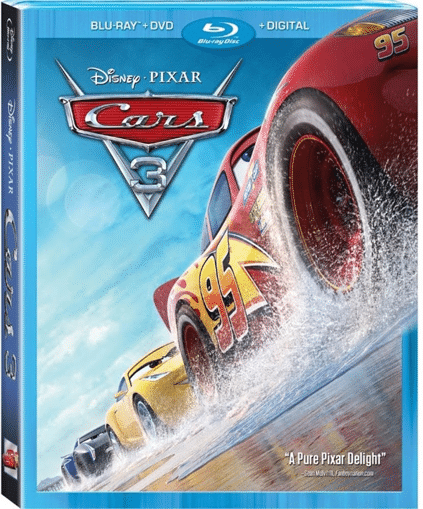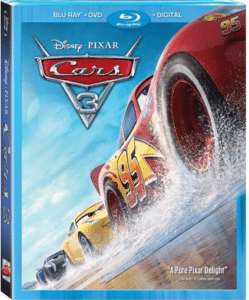 "Cars 3" is the coming of age story of Lightning McQueen (voice of Owen Wilson), the Piston Cup winning #95. Finding himself overtaken by the next generation of racers, led by Jackson Storm (voice of Armie Hammer,) McQueen first tries to challenge the newcomers head-on, however he finds that age and technology may have passed him by. After a devastating accident and with the help of trainer Cruz Ramirez (voice of Cristela Alonzo) McQueen learns that he has more than one role to play at the racetrack. The story teaches the value of perseverance and trust in ones self. It provides an especially strong message to girls that they should never give up, and that they can do anything they set their minds to.
I thoroughly enjoyed this movie. The story was both engaging and entertaining, with plenty of humor for adults and children alike. I particularly liked how the relationship between Lightning and Cruz developed into that of mentor/mentee instead of a romantic one. In typical Disney*PIXAR fashion the animation and effects are top notch. You really feel as though you're watching real racing, with pieces of rubber, smoke, and all of the associated sounds. The world of Cars is immersive, with details everywhere on the cars, in the scenery, in the buildings. In those details you'll find plenty of references to other PIXAR stories, past and future.
The bonus disk is jam-packed with features:
Blu-ray & Digital:
Miss Fritter's Racing Skoool (Exclusive new mini-movie) – Enjoy blindsided testimonials from the Crazy 8's, touting the transformative impact Miss Fritter's Racing School has had in reshaping the direction of their lives
Theatrical Short: "Lou" – When a toy-stealing bully ruins recess for a playground full of kids, only one thing stands in his way: the "Lost and Found" box.
Let's. Get. Crazy. – Get schooled in the world of demolition derby, the "rules" of figure 8 racing, and how Pixar puts the crazy in the Thunder Hollow Crazy 8 race. This piece is hosted by Lea DeLaria.
Legendary – a close, historical look at the racing legends Wendell Scott and Louise Smith, whose tenacity and perseverance got them into the race even when they weren't invited.
Ready for the Race – Disney Channel's Olivia Rodrigo and NASCAR Racer William Byron check out the Hendrick Motorsports campus to showcase how real-world race training influenced the filmmakers.
World's Fastest Billboard – Blink and you will miss all of the graphics and "car-ified" advertisements created by Pixar's Art team to make the "Cars 3" world as believable as possible.
Cruz Ramirez: The Yellow Car That Could – Join Cristela Alonzo and the filmmakers on their journey to create a race-car trainer turned champion racer.
Generations: The Story of "Cars 3" – For the story team, creating Lightning McQueen's next chapter didn't involve just a tune-up, but a complete overhaul.
My First Car – A collection of illustrated first-car stories as narrated by members of the "Cars 3" cast and crew. "A Green Car on the Red Carpet with Kerry Washington," "Old Blue," and "Still in the Family."
5 Deleted Scenes – Each deleted scene is set up with an introduction as to why it was removed from the film. Deleted scenes include "The Boogie Woogie," "The Jars of Dirt," "Lugnut," "The Bolt," and "More Than New Paint."
Cars To Die(cast) For – Take a look at the phenomenon of die-cast toy collecting and the more than 1,000 unique designs that exist in the Cars universe.
Commentary – Brian Fee (Director), Kevin Reher (Producer), Andrea Warren (Co-Producer) and Jay Ward (Creative Director)
My personal favorite Cars D'oeuvres – A collection of humorous animations featuring the main characters in "Cars 3"
And more…
This movie is well worth adding to your collection.
"Cars 3" on Blu-ray 4K Ultra HD™ & Blu-ray™ on Nov. 7