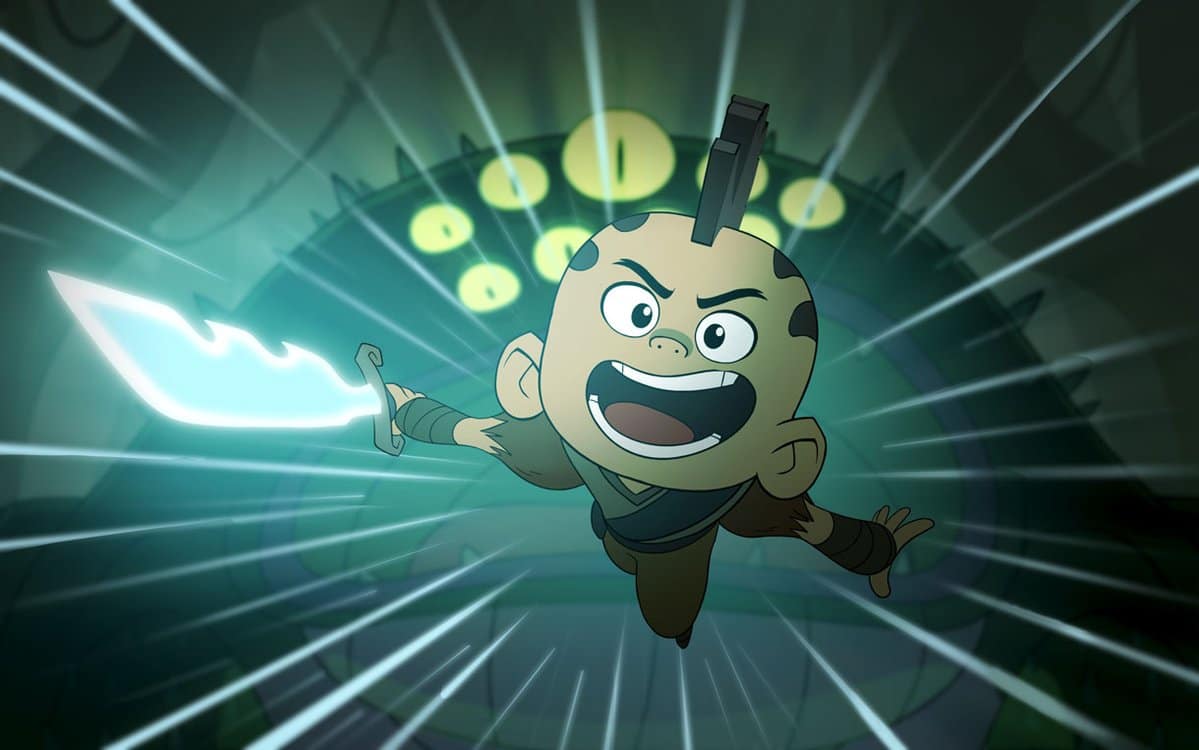 I had never heard of Niko before this week… now I've binged the entire season and my son is 1/4 the way through the show is that good.  Think a super kid friendly version of Samurai Jack blended with Thundarr the Barbarian.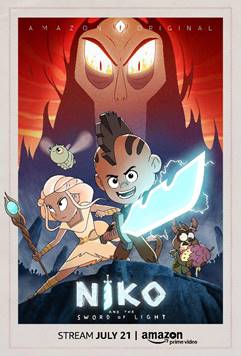 Niko and the Sword of Light follows 10-year-old Niko, the last of his kind in a strange, fantastical world, as he embarks on an epic quest to defeat the darkness and bring the light back to his land. Armed with his magic sword, brave Niko journeys to the Cursed Volcano, making new friends and powerful foes along the way, all while uncovering secrets about his mysterious past.
The show features the voice talent of Tom Kenny (SpongeBob SquarePants), Andre Robinson (Doc McStuffins), Steve Blum (Star Wars: Rebels), Kevin Michael Richardson (The Penguins of Madagascar), Jim Cummings (Shrek), and Kari Wahlgren (Kung Fu Panda: Legends of Awesomeness). Based on the motion graphic comic by Imaginism Studios, Inc., the studio behind character and concept designs for Tim Burton's Alice in Wonderland and Men in Black 3; and Studio NX (The Carrot and Rabbit Show, Tree Fu Tom), Niko and the Sword of Light is animated by Titmouse (Motorcity, Metalocalpyse) and executive produced by Rob Hoegee (Generator Rex, Teen Titans), who also serves as showrunner.
As of July 21st you'll be able to stream the entire first season of Niko and the Sword of Light is on Amazon Prime Video. As a bonus you'll be able to grab a FREE digital comic book from Comixology of Niko and the Sword of Light.
I think this is great for kids ages 6 and up (and total cool dads too) and a perfect fit for Amazon Kids.