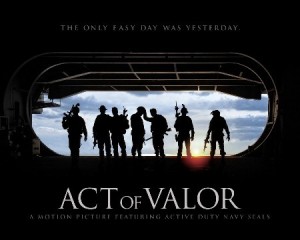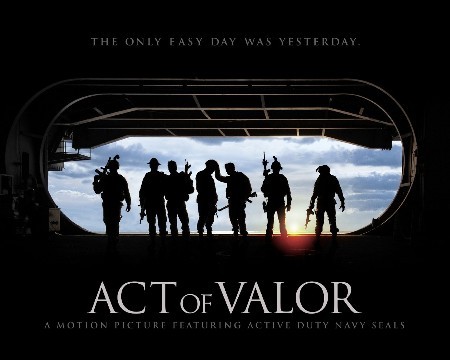 LifeLock is proud to partner with Relativity Media in the upcoming theatrical release of "Act of Valor," one of most authentic action movies ever made.  "Act of Valor" was filmed using actual Navy SEALs, weapons and tactics – giving you a glimpse into the fast-paced, adrenaline fueled world of America's elite military.  This is SUCH a guy movie… these are real SEALS!!!! I expect the line to see this movie will be a bunch of Dads and some single guys just looking for a great popcorn action flick!
DESCRIPTION OF THE FILM
An unprecedented blend of real-life heroism and original filmmaking, Act of Valor stars a group of active-duty Navy SEALs in a powerful story of contemporary global anti-terrorism. Inspired by true events, the film combines stunning combat sequences, up-to-the minute battlefield technology and heart-pumping emotion for the ultimate action adventure.

Act of Valor takes audiences deep into the secretive world of the most elite, highly trained group of warriors in the modern world. When the rescue of a kidnapped CIA operative leads to the discovery of a deadly terrorist plot against the U.S., a team of SEALs is dispatched on a worldwide manhunt. As the valiant men of the Bandito Platoon race to stop a coordinated attack that could kill and wound thousands of American civilians, they must balance their commitment to country, team and their families back home.

Each time they accomplish their mission, a new piece of intelligence reveals another shocking twist to the deadly terror plot, which stretches from Chechnya to the Philippines and from Ukraine to Somalia. The widening operation sends the SEALs across the globe as they track the terrorist ring to the U.S.-Mexico border, where they engage in an epic firefight with an outcome that has potentially unimaginable consequences for the future of America.
Just like there is no better protector of our country than the Navy SEALs, there is no better protector of your identity than LifeLock – which offers the most comprehensive identity theft protection service available.  Armed with advanced technologies and world class member service, identity thieves don't stand a chance.
WIN TICKETS TO THE PREMIERE
Does this sound like a movie for you?  How about entering to win a trip to see the premiere and much much more?  Visit the Act of Valor tab on the LifeLock Facebook page: https://www.facebook.com/LifeLock?sk=app_310177202326156  where you can enter to win 2 tickets to the world premiere of the film.
The prize includes one trip for two (winner plus guest) to Los Angeles for the premiere. (Included is round-trip air transportation, ground transportation between the airport-hotel and the hotel-premiere event, hotel accommodations for for two nights, and $1,000 spending money for the winner.) Approximate retail value of the grand prize is up to $3,500.  Contest runs through February 3, 2012.
After entering to win, you can also write a note to a U.S. soldier and honor those who fight to protect our freedoms by sending them a message of thanks.
Additionally keep an eye out on the DaDa Rocks facebook wall – as I'll be giving away some passes to see the movie (in your local movie hang).
As a Lifelock Ambassador, this is a sponsored post.