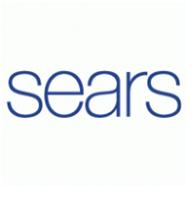 Its rad to be part of the Holiday Blogger Ambassador Program at Sears.  No matter which holiday you're shopping for – Sears has something for that person on the list.  This year its some items for family for their house. Sears is out to hook you up with money to go shopping also.  Every day until December 24 they're giving away $200 on through the Sears Holiday Shopping Challenge.  Just sign up on their facebook page, cross your fingers and browse through the site to start cyber window shopping.
There are some friends of mine that are joining me as an Ambassador with Sears.  Daddy MoJo, Mom Start, Our Ordinary Life  and Savvy Sassy Mom (who did an awesome video).
The Sears Price Match Plus is simple and easy to follow.  If you find a lower price on the same item within 14 days of purchase, just bring in the advertisement and Sears will match that price plus, give you 10% of the difference.
The Real Deal is worth visiting every day because you'll see a new deal every day.
The international shipping is perfect for those with family that might be overseas for the holidays or work or life or why would you be living over seas (slowly starts a U-S-A chant :P)