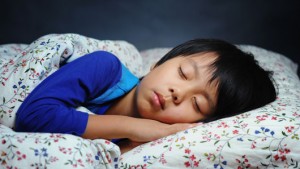 Daylight Saving Time means more afternoon sunshine, but that may have been little consolation to those who lost an hour of sleep Sunday morning.
If you're still groggy from losing that precious hour, then take advantage of National Napping Day, observed today, March 10. This unofficial holiday encourages you to catch forty winks and enjoy the health and productivity benefits of napping.
First observed in 1999, National Napping Day is the brainchild of Boston University professor William Anthony, Ph.D. and his wife, Camille.
"We chose this particular Monday because Americans are more 'nap-ready' than usual after losing an hour of sleep to daylight savings time," Anthony said. "Our goal is to encourage folks to take a nap wherever they may be, at home, at the workplace, or on vacation, and to make it a regular part of their healthy lifestyle. It is a day when nappers all over the country need to lie down and be counted."
What better way to transition into the warmer months than making time this afternoon for a siesta?