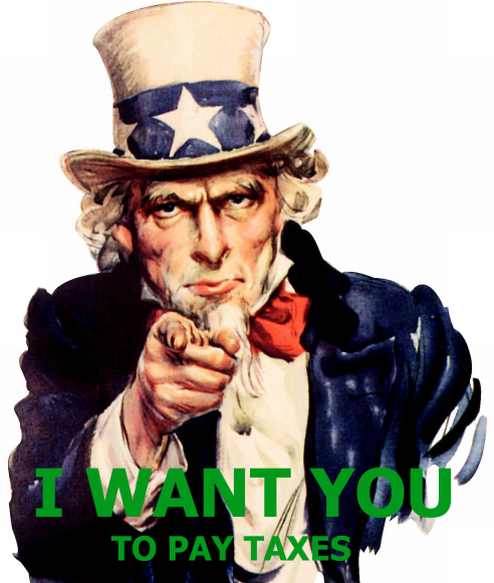 You the only good thing about taxes being due on a Sunday (which April 15th is) you get to add two bonus days filling due date is now April 17th 2012.  Did you fill yet? Did you remember to mail it in or did you do efile? Are you sure it isnt sitting in an envelope in the visor of the car? or worst in the bottomless purse your wife carries around? maybe its stuck between the seat and the center console of the car.
Doesnt matter if you're getting a refund or your going to owe the IRS – people looking to steal your identity aren't concerned which category you fall in as they prepare to assume your identity and make good on a return that you were or weren't expecting.
"Tax season is the pot of gold at the end of the rainbow for identity thieves," said Todd Davis, Chairman and CEO of the industry-leading identity theft protection firm LifeLock. "Unfortunately, the current system is not built to protect consumers from tax fraud but rather is built on a first come-first served basis. Consumers need to understand the existing dangers and take immediate action to claim their rightful return before an identity thief can strike."
There is no way to stop all identity theft, however, LifeLock offers the following tax filing tips for consumers to consider when preparing their income taxes in 2012:
FILE FAST – Your procrastination can turn into profit for an identity thief. The sooner you file, the less time an identity thief has to compromise your information and cash in on a fraudulent return.
SECURE YOURSELF – When using online tax preparation software, be certain that the Web site is secure and that you see an https:// in the URL. The "s" in the URL indicates that the server is secure and personal information is encrypted and can be transmitted safely from your computer to the end point.
SKIP THE PHISHING TRIP – Remember this: the IRS never initiates communications with taxpayers through email.  Identity thieves can send fraudulently emails, posing as an employee of the IRS in an attempt to collect personally identifiable information to use in compromising your identity. This type of scam is commonly referred to as phishing. Do not respond if you should receive an email from the IRS, instead forward it to [email protected].
For additional information on how to protect your personal information and secure your identity, LifeLock offers a series of educational guidelines online.