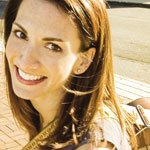 Suzi Shelton
Performance at 11:00 AM
Brooklyn-based kindie rocker Suzi Shelton will play a family show on Sunday, March 25th at 11am, showcasing tunes from her latest release "Tomboy in a Princess Dress", written with her 7 year old daughter in mind. Suzi will be joined by guitarist Greg Mayo, bass and trombone player Albert Elias, and her children. "I love the interactive element of my performances," says Suzi. There's nothing like seeing a room full of kids pumping their fists shouting "Road Trip! That personal connection to the audience…it's one of the main reasons why I do kids music." Suzi will also feature songs from her two previous solo CD's "Simply Suzi" and, "No Ordinary Day," which include favorites like "Scooter Boy," and "The Lion Sleeps Tonight".
Suzi has enjoyed rocking kids for over 10 years with her original songs and may look familiar as she is also the musical host of Gymboree Play & Music's DVD series. She has also recently ventured into the online scene with her crowd-pleasing live webcasts where her young fans can hear her sing their favorite songs, interact with her and her family and/or special guests, and even win CD's and T-shirts – all while remaining in the comfort of their own home. This can be a nice option if you can't get out to see her live. www.suzishelton.com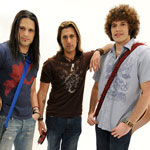 The Z Brothers
Performance at 1:00 PM
Who can play the Wheels on the Bus and Sweet Home Alabama at the same sing-a-long and still pull it off: The Z Brothers! Paulie Z, David Z and Joey Cassata, three Brooklyn boys, have been performing for kids for over a decade now and their youthful brand of showmanship and high energy sing-a-longs have successfully made the one of the most sought after children's entertainers in the country.
When attending a Z Brothers show, prepare yourself for an explosive performance filled with singing, shaking, clapping, jumping and a lot of dancing. Also, keep your ears open for some classic rock tunes that'll have all the adults joining in the fun. The Z Brothers are probably best known for their ability to seamlessly intertwine songs from all different age groups into one sing-a-long. They'll play everything from Barney to the Beatles to NSYNC so that kids, older siblings, parents and even nannies are guaranteed to have a great time. Paulie, David and Joey approach their sing-a-longs from a rock n' roll perspective because they are both working musicians in that field. To date they have released three albums with their hard rock band ZO2 and have starred in two seasons of their own TV series on cable called Z Rock. www.thezbrothers.com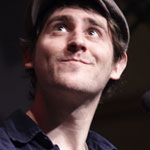 Jon Samson
Performance at 2:30PM
Jon Samson is a music therapist, performer and award winning producer of his original "Kids Albums." As founder of CoCreative Music, Jon facilitates creativity, self esteem and expression for children and grown ups alike. He has worked alongside the founders of the Blue Man Group at the Blue School and has been interviewed on Doctor Radio Sirius XM about his approach to Autism and special needs.
As a performer, Jon and his band filled up BAM cafe for two live performances for the BAM kids film festival. He has also performed with Sesame Streets "Bob", and produces music for best selling author and international teacher, Caroline Myss. He runs a private practice in Brooklyn, and does shows and parties throughout NYC.To hear songs and learn more about Jon's approach, visit www.cocreativemusic.com
Can't make it to the show?! Enjoy the music from where ever you are – with the J&R Jr. ustream.
If having 3 concerts weren't enough The Cat In The Hat will be on hand to take photos with guests…  And put a little note in the calendar that on March 31st and April 1st J&R Jr. will be hosting free photos with the Easter Bunny.