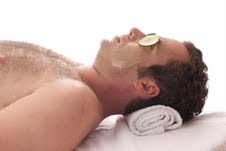 Cue the champagne and essential oils… SPA WEEK is NEXT WEEK! Have you booked your $50 appointments yet? Millions of stressed out souls across North America are about to embark on a kneading, exfoliating, rejuvenating, strengthening, beautifying and enlightening spa adventure, celebrating the 15th installation of the one and only Spa Week.
Spa Week Fall 2011, presented by Carefree® and in partnership with Allure Magazine, is happening October 10th-16th. Spa Week's founding mission: make the spa lifestyle accessible to ALL. To that end, this Fall 800 spas and wellness facilities across North America are participating, offering 2-3 of their top spa services for just $50 a piece (normally $75-$500). Massages, facials, scrubs, wraps, peels, mani-pedis, highlights, hair cuts, blowouts, acupuncture, fitness class packages, eyelash extensions, Botox… the options are endless! Browse all the $50 treatments www.spaweek.com, and create a spa adventure in your city! It is recommended to book as soon as possible for preferred treatments and time slots.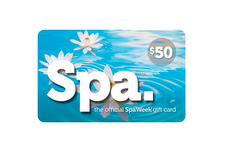 The SPA is for MANLY MEN too! Men account for 31% of spa goers in America, and did you know men have 15% more oily skin than women? Man up and get that massage or facial – even if they're not specified a "men's" treatment, men are still more than welcome to enjoy! Clarins is one of the pioneering men's skincare movements, and one of their 2 treatments is the CLARINS Mens Facial. Spa Week locations in California, Illinois, Florida, New York, Virginia and Massachusetts.
Being the good blogger (and husband) I am last week I headed out to the Hot Mom Spa Social (I was filling in for my wife)… I'm not a lover of spas sure I'll take a massage but a facial – ehhh – but there I was being encouraged by all the moms and I totally caved to the peer pressure…. and I had my first facial.  It wasnt horrible it was very weird but I'd totally go get another one today.
How to win it… Contest ends 11:59am EST. October 9th, 2011.
1 winner will get a $50 giftcard to have a spa treatment during spa week and please include some method for us to contact you in the comment (twitter or email).
You get 1 extra entry for tweeting about this contest (you can do this daily). Must contain the following information: #50dollartreatments @SPAWEEK.com Oct 10-16  @dadarocks – http://dad.tc/rs8SwE and you must also comment with the link to your twitter message.
Example: I want to win a #50dollartreatments for @SPAWEEK Oct 10-16 from @dadarocks see www.spaweek.com for more info – http://dad.tc/rs8SwE
You get 1 extra entry for following us on twitter – twitter.com/dadarocks
You get 1 extra entry for following us on twitter – twitter.com/spaweek
You get 1 extra entry for becoming a FAN on Facebook – facebook.com/DaDaRocks you must comment that you're a fan
You get 1 extra entry for recommending a friend to become a Fan on Facebook – facebook.com/DaDaRocks they must comment that you sent them and you must comment here for the entry
You will have 24 hours to reply before we pick another winner!
Disclaimer: Thanks to Spa week for this raffle prize