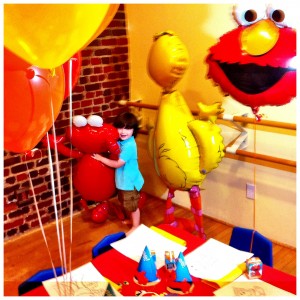 Its hard to imagine that my son turned 3 yesterday… It was an amazing day between the perfect weather (actually getting everything done!) and having an amazing birthday party.
Here's a quick video recap of the birthday party – 99% of the photos in here are thanks to my amazing wife Suzanne Cohen – who without her none of this would have been possible!
The party was great Marc the birthday boy had an ear to ear smile and I couldnt have asked for anything better then to see all the kids be jumping around listening to Rockin with Andy, playing with the water table at City Treehouse and playing with some cute walking elmo and big bird balloons.  There wasnt enough time to enjoy it all.