School of Rock (the leading music education school for kids ages 7-18)  and the cast of the Broadway musical Rock of Ages are teaming up for a special performance to promote awareness for the Children's Miracle Network. Dee Snider along with cast mates from ROCK OF AGES are set to perform a special afternoon set at the Gotham Comedy Club on Thurs. Nov. 18 from 4-6pm.  The kids will actually be playing with Dee- and their set list is to include : "I Wanna Rock," "We're Not Gonna Take It," "Sister Christian," "Here I Go Again" and "Don't Stop Believin'."
If you've never seen the SoR kids perform you really have to! Is what I've been told and so when I saw that these two groups got together to help a charity I was like yes, let me be part of this!

About Children's Miracle Network Hospitals, Metro New York: Children's Miracle Network Hospitals – hospitals helping local kids– is dedicated to saving and improving the lives of children by raising funds for 170 children's hospitals throughout North America. Each year, these hospitals provide the finest medical care, life-saving research, and preventative education to help millions of kids overcome diseases and injuries of every kind. To learn more, please visit www.facebook.com/cmnmetrony.
Locally, Children's Miracle Network, Metro New York is dedicated to providing outstanding medical care to the millions of kids in the Metro New York area. Funds raised by Children's Miracle Network benefit over 420,000 kids each year at these five children's hospitals:
• The Bristol-Myers Squibb Children's Hospital at Robert Wood Johnson University Hospital (NJ)
• The Children's Hospital at Montefiore (NYC)
• Children's Specialized Hospital (NJ)
• Maria Fareri Children's Hospital at Westchester Medical Center (Hudson Valley)
• Steven & Alexandra Cohen Children's Medical Center of New York, North Shore-Long Island Jewish Health System (Long Island)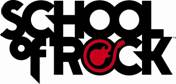 For more information about any of the three putting this together
www.childrensmiraclenetwork.org
I'm giving away 2 family 4 packs of tickets and 1 pair of tickets to the show Thursday 11/18 at 4PM at Gotham Comedy Club – 208 W.23rd St bet 7th/8th Aves. To win the tickets check out the DaDaRocks facebook page http://facebook.com/dadarocks