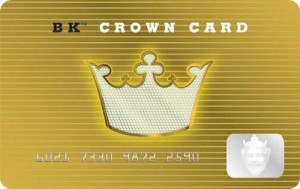 Do you follow the King? I sure do I've been following his cross country adventure ever since leaving NYC (which is when I started seeing his tumbr page and tweets flying about giving away 2 kinects per stop… All the time there's this major promotion going on over at www.bkkinect.com you buy a whopper you get codes and every 15 minutes someone wins an xbox 360 and Kinect (if you hear the sound of drool its not only over the burger and fries its really the kinect). I great little hint is that there is a little link after you create your account to email yourself codes for free (its all part of that legal entry thingy).
So I have some super cool 1 day giveaways…. (you can only win 1) but I've got a few Crown cards (BK giftcards) to giveaway…  I'll randomly today on my facebook and twitter accounts ask a question first one with the answer wins a $10 crown card. One might ask how will I know its a contest question!? I'll have the #BK360 attached to the end.  Since I'm excited about this one day event the first 10 people to comment on this post will each get 1 $10 crown card too 🙂
12/3/10 Update: And to that point was not compensated by anyone (i didnt even get a crown card) as I was happy to promote this contest and the @theburgerking twitter road account. I tried to guide a number of followers to locations and stops. To my surprise I was gifted with an xbox360 after a recent medical scare.