This post was written by me through an activation with HireInfluence on behalf of Visit PA. Although I received compensation for participating in the campaign, all thoughts and opinions are my own.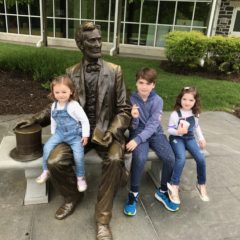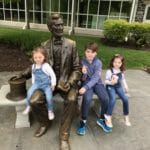 Right before we left on our great Pennsylvania adventure I made a blog post about our 5 stops.  Once we got on the road we headed to Gettysburg.  It took only 3.5 hours from New York City to pull into the hotel in Gettysburg.  The hotel lobby even had a giant civil war cannon in the lobby, so clearly this place all about the history. After settling into the hotel, we headed to town to check out the local eats.  There are two recommend restaurants/pubs right in the middle of town… the meal was totally enjoyable walking around the rotary circle you could see how pretty much all the buildings were from the 1800's and some had plates describing their historical importance.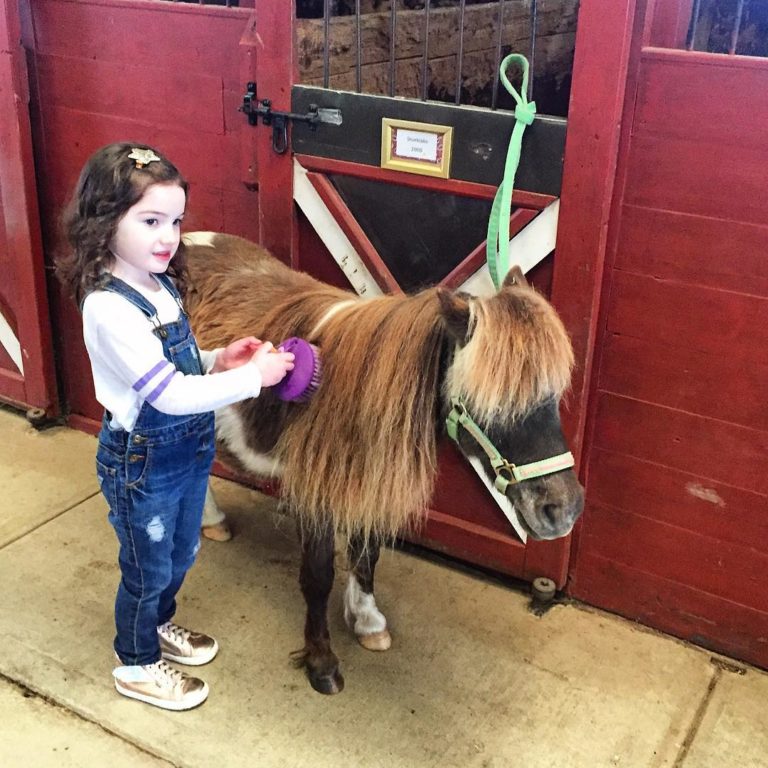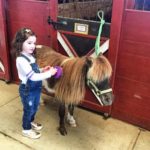 The next morning we headed to the Land of Little Horses, I HIGHLY recommend visiting this place if you have little kids. They run a schedule of events, by the time we arrived we had missed the Tricks (which I hear is the highlight of the day)… but we ended up getting there in time for brush time, which I gotta say was even better for my daughter Harper who loved brushing the horses. In speaking with the nice ladies that ran the admission/gift shop area – you should check groupon as they from time to time offer discounted admission.  They also offer food to feed the animals, which was $5 and worth it.  Seeing the kids faces light up as the horses, goats and sheep loved to eat it.
Here are some more photos from our visit of the Land of Little Horses…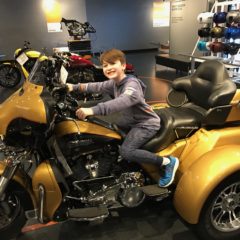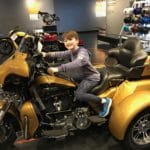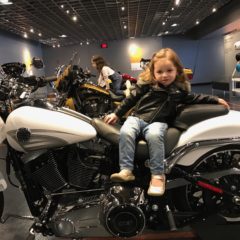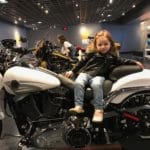 For our next stop we headed over to the Harley Davidson Factory tour in York PA… It was just over an hour drive to get there (with a fair bit of traffic), There are two types of tours a paid for tour that includes going on the factory floor (but you need to be older then 12 years old) and a free area which shows the step by step process of how a Harley Davidson Motorcycle is made…. Needless to say the kids totally had fun hamming it up on the bikes that were on displayed.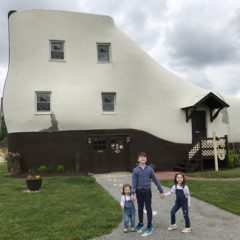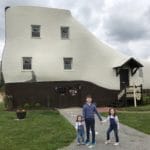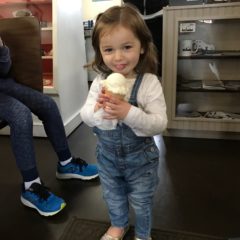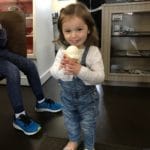 After that we drove another 15 minutes to the Haines Shoe House.  Tours of the shoe only cost $5 and tell the story of how the house came to be and while its not an official landmark its become a landmark to all the locals.  The best part is there is now an ice cream shop at the base of the shoe. While there make sure you say Hi to Melanie the new owners of the shoe house.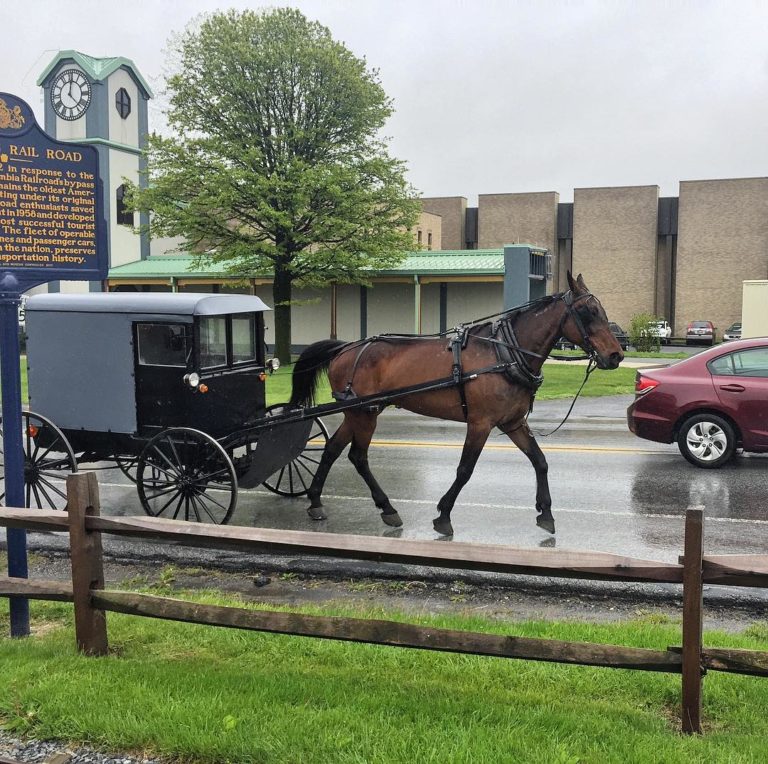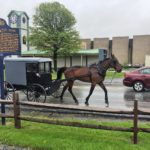 After that we spent night in Intercourse, PA which is like the heart of Amish country, the people who made farm to table a thing in some way shape or form.  For the kids it was really interesting to see how a group of people live unlike anyone they've known.  To see cars driving next to horse and buggies as actual modes of transportation, unlike the little rides around central park was fascinating to my son.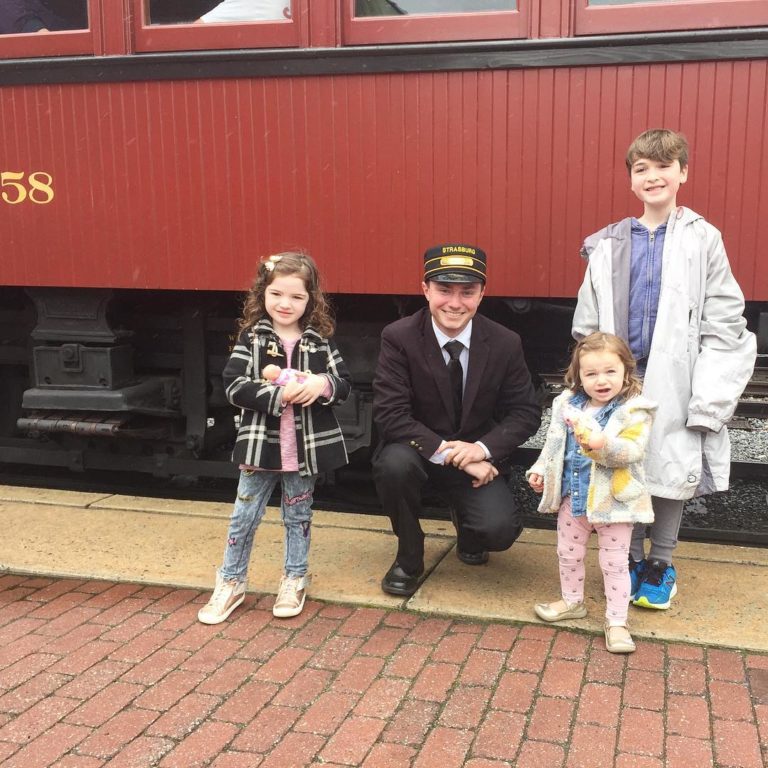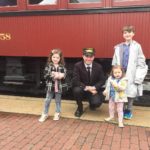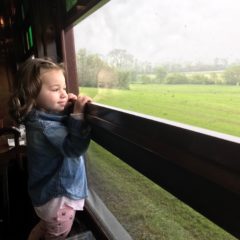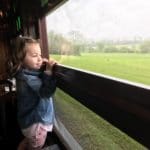 Then it was time to head to the Strasburg Rail Road, one of the oldest running steam rail roads in the country. We opted to purchase tickets for the dinning car… which is one of the only cars you are allowed food in (also on most days you need to make a reservation in advance for that car but since it was a bit of rainy day we lucked out).  Although the ride was only 9 miles long, it still was an adventure for the kids and they loved it.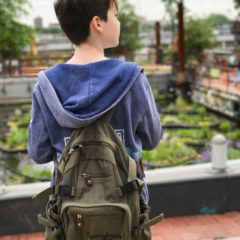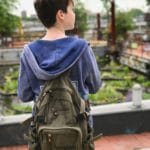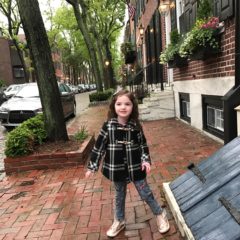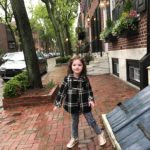 After that we headed to Philadelphia to see the Spruce Street Harbor Park, which was awesome…. there was giant games for the kids to play, hammocks to swing in and a floating dock bar for the adults to play around and party in at night.  Theres a major schedule of events and concerts… so I know next time we'll need to plan some lounging time there. Then we walked just two blocks over to see different parts of "old town" which has buildings dating back to the 1700's… as we walked thru old town we ended up having Pizza at Pizzera Stella (which was amazing)… I wanted Philly Cheese Steaks but got out voted.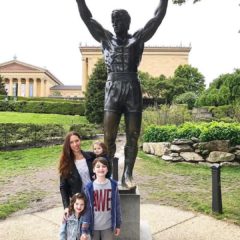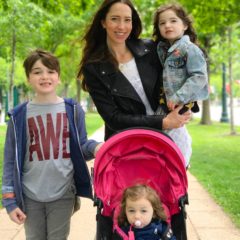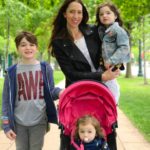 We awake mother's day with the ability to do 1 last thing… I left it up to my wife and she wanted to do the Rocky steps at the Philadelphia museum of the arts. So we climbed the steps (and trust me we werent alone in that mission)… got to the top and started to ask where they moved the statue of rocky (PS. its now the right of the steps, when you're looking up at the steps.) We then walked down Benjamin Franklin Highway to capture an amazing shot of my wife and kids and see the Rodin Museum for a bit before it was time to call it a trip and head back to New York.
I'm sooo glad we had a list of Things to do in Pennsylvania cause some of these things we would never had done if we planned the trip ourselves.  Sure we've done Great Wolf Lodge and Sesame Place but never would have had some of these activities on my list.  Also when you look at the Pennsylvania map, its massive almost like really thats a big state but there are soooo many different stories throughout the state – it makes for a great trip.  Who knows maybe next time we'll try camping in PA, but more than likely we'll do Hershey's Chocolate World and Crayola factory on our next visits.