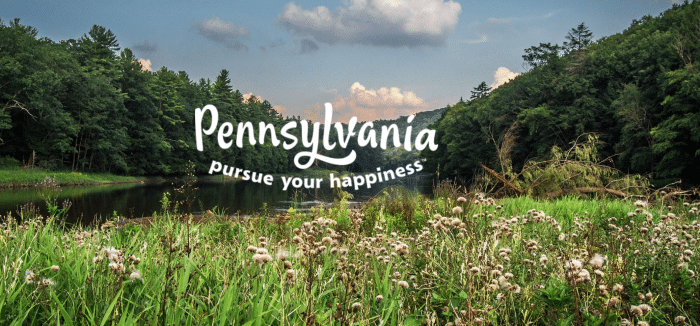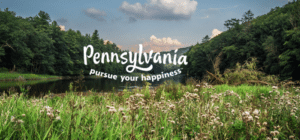 This post was written by me through an activation with HireInfluence on behalf of Visit PA. Although I received compensation for participating in the campaign, all thoughts and opinions are my own.
This trip is like the Amazing Race for bloggers.  They will give us things to do in PA and we compete against other bloggers to win while we Visit Pennsylvania using the Pennsylvania map!
The other bloggers are:
Zipporah, ChampagneLiving.net
Danasia, TheUrbanRealist.com
Becky, yourmodernfamily.com
We have to go to five places… then each time that we get somewhere, we can win a prizes but so can you!  During the upcoming contests you can win a swag pack by chatting with us on social media! You can do it by commenting with the hashtags #AdventurePA, #VisitPA and by following @Visit_PA and @dadarocks.
Now where are we going? All overPennsylvania!
Here are our 5 Things to do in Pennsylvania…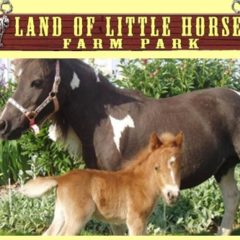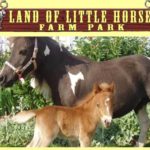 Land of little horses – The girls are going to love this one… It's based out of Gettysburg and has been around for over 45 years. The girls will get up close and personal with our famous namesake miniature horses and their farm animal friends. Races, Displays, and Special Events are sure to delight the kids.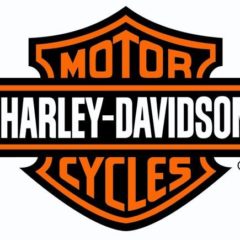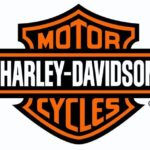 Harley-Davidson Factory Tour – Based out of York, PA since 1973 the factory tour begins with an introductory video and continues on the factory floor where you'll get a behind-the-scenes look at the people, processes and products of Vehicle Operations.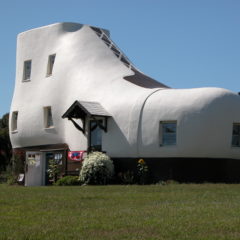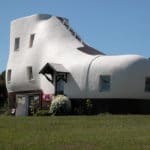 Haines Shoe House – Yes in 1948 a house was built to look like a shoe. Looks to have some tasty ice cream sandwiches which I'm sure we'll need to bribe the kids for a photo in front of the house.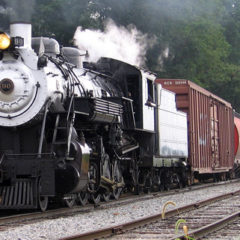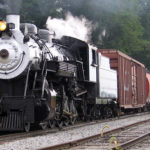 Strasburg Rail Road – Is America's oldest operating railroad with a charter dating back to June 9, 1832. You might have heard of them for their famous Thomas Train rides that they offer on special dates thought out the year.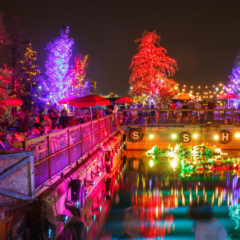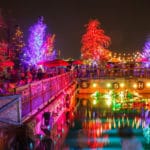 Spruce Street Harbor Park – Named one of the best places to visit in Philadelphia by national press, Spruce Street Harbor Park sustained by Univest features colorful hammocks, floating gardens, beautiful lights, refreshing craft beer, and food from popular Philly restaurants.
Now if you're thinking about places to visit in PA, I highly recommend checking out the Visit Pa website, they've got Deals & Events listed out. Trip ideas for Family Getaways or maybe taking in all the history of PA is more your style. Plus its got a great list of places to eat – which is super important when traveling with a family.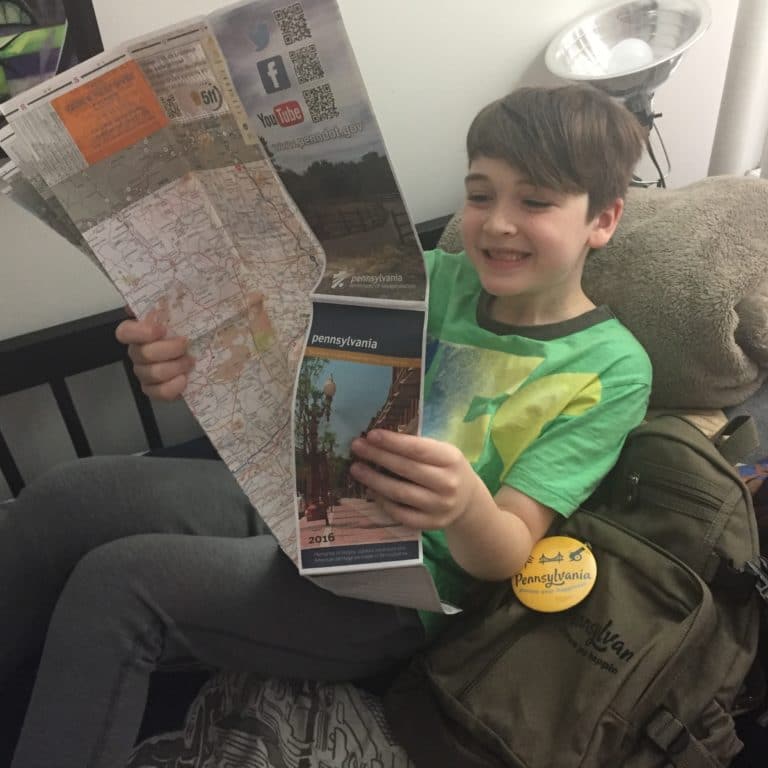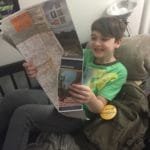 Marc has been studying the map and is ready to be my copilot on this trip (We'll see how long that lasts before he falls asleep but we're off….