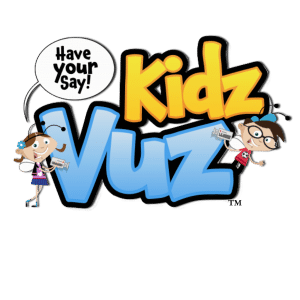 While we've previously taken a look at the more parent-centric elements of BloggerBash 2014, there was plenty for kids at the conference too. In particular, there was the KidzVuz Back to School Bash, a chance to see some of the hottest kids' products in movies, toys, games, entertainment, and more that are on the market right now!
Guardians of the Galaxy
Sure to be one of this summer's big hits, Marvel's Guardians of the Galaxy is the latest installment in the comic book company's expansive cinematic universe. Building on the success of the Avengers franchise, the movie takes viewers across the expanses of space as we follow the titular heroes– Star Lord, Gamora, Drax, Rocket Raccoon, and Groot– in their quest to team up and save the universe. The movie, which took this weekend's box office by storm, will definitely be a favorite for the tween crowd and up.
Hasbro
What's a superhero flick without action figures? Hasbro featured off its tie-in figures, masks, and more for Guardians of the Galaxy, while also giving ample show to some of its other lines like My Little Pony and classic games like Monopoly (the latest version of which features a personal touch, with the ability to customize the board with personal pawns, locations, and more!) There was definitely something for everyone in the family to enjoy at Hasbro!
WWE
Finally, we got a chance to look at the latest from perennial favorite WWE. The company's got plenty to celebrate this year, with Wrestlemania 30 and major movie appearances by plenty of its stars (like Dave Bautista's role as Drax in Guardians of the Galaxy.) There were even appearances by WWE wrestlers, like Total Divas star Natalya!