One thing in life you cant do is disappoint the kids – well at least we try not to disappoint the kids. One simple fact here in NYC is that the movies sell out – especially great kid movies.  They're few and far between when a good kid movie comes out.
We all knew The Lego Movie was going to be BIG! My son has been jumping up and down about the commercials on TV for weeks now. Well there is one simple way to make me look like a hero instead of a zero (if we show up and its sold out)… I simply use Fandango.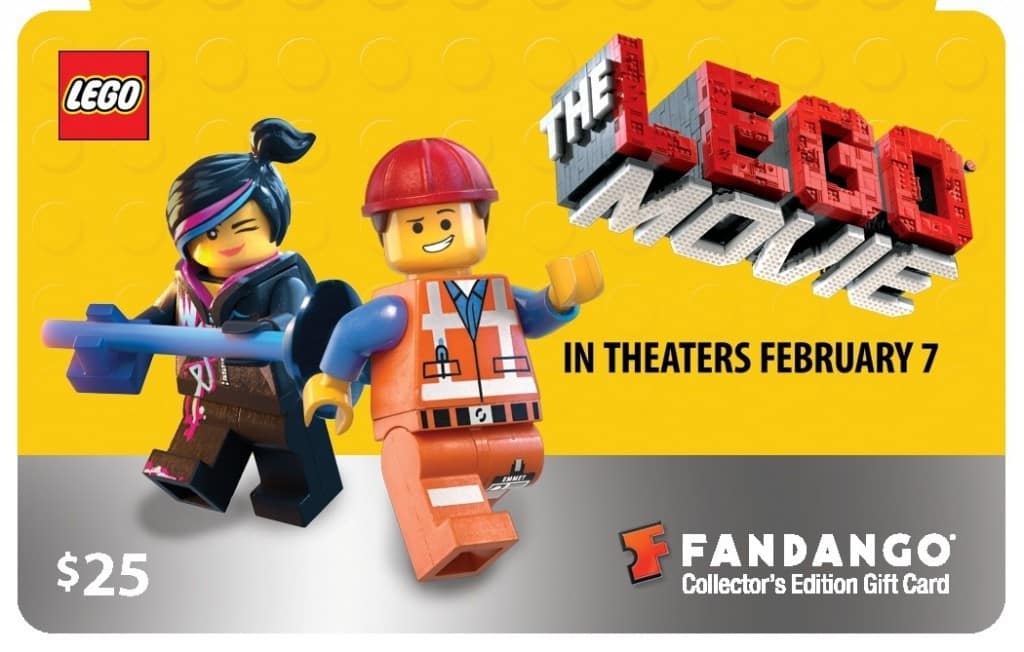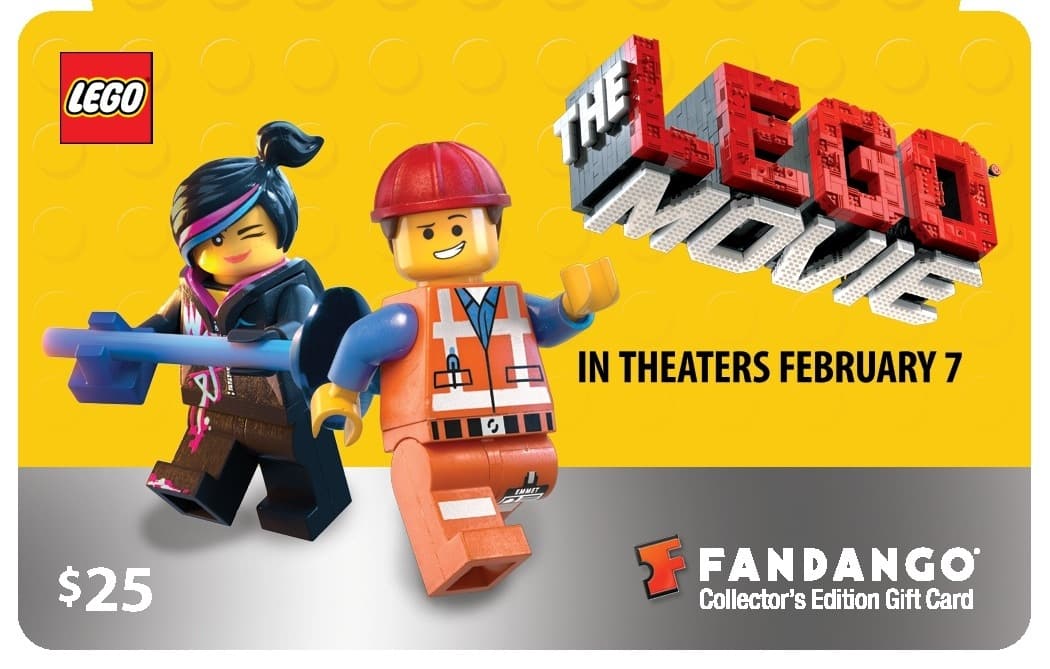 To help families and LEGO fans alike secure their seats in advance, Fandango has launched collectible THE LEGO MOVIE-themed gift cards, available at retail, exclusively at Target stores (and online at Fandango.com).  The gift cards can be used to purchase movie tickets onFandango.com or Fandango's free mobile app to more than 22,000 screens across the country.
More about the THE LEGO MOVIE Fandango gift cards… they are available only at Target stores and can be found in the Toys & Games section amongst the cool THE LEGO MOVIE toys, also exclusive to Target.  The featured toys include 17 different building sets that enable children to bring THE LEGO MOVIE to life, helping Emmet and the Master Builders save the LEGO world from Lord Business. Imagination and creativity will run wild with these sets, which represent the most exciting and memorable scenes from the film.  Four different LEGO MOVIE-themed gift cards (including a Valentine's Day card) are also available for purchase on Fandango at www.fandango.com/lego-movie-gift-cards
THE LEGO MOVIE, from Warner Bros. Pictures, Village Roadshow Pictures and LEGO System A/S, stars Chris Pratt, Will Ferrell, Elizabeth Banks, Will Arnett, Nick Offerman, Alison Brie and Charlie Day, with Liam Neeson and Morgan Freeman.  The original 3D computer animated story follows Emmet, an ordinary, rules-following, perfectly average LEGO minifigure who is mistakenly identified as the most extraordinary person and the key to saving the world.   Emmet is drafted into a fellowship of strangers on an epic quest to stop an evil tyrant, a journey for which he is hopelessly and hilariously underprepared.
For more information on THE LEGO MOVIE and other family movies, along with the latest trailers, age-specific movie recommendations and ticketing options, check out Fandango's "Family Room" at www.fandango.com/familyroom.
Keep an eye out on Facebook this coming week as we'll have a great Fandango Gift Card giveaway thanks to  @TheLEGOMovie and @Fandango  | #TheLEGOMovie and #FandangoFamilyRoom.