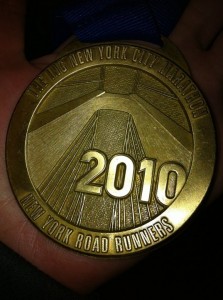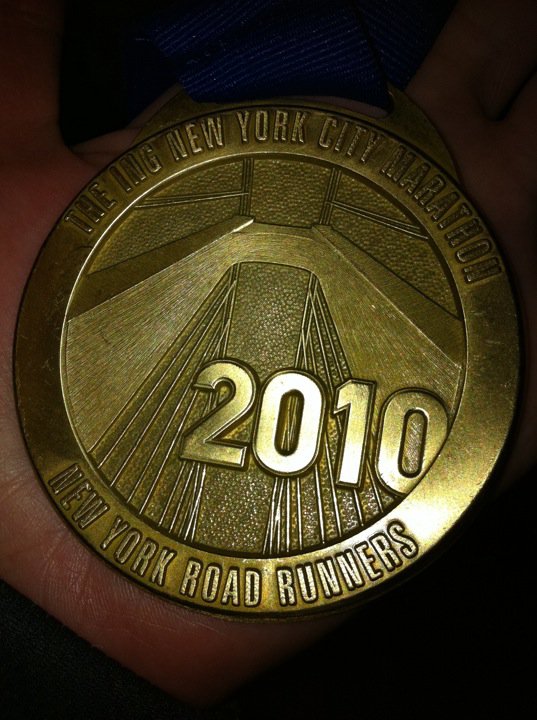 It's not every husband who can sit there and talk about how proud he is of their wife! I was totally that guy this weekend – Suzanne for her second time completed a marathon but this time it was the New York Marathon!
Suzanne's marathon history started with the San Diego Marathon which was also how I proposed (it was romantic, until the flight was canceled…lol) 3+ years ago. For us it was a different time and a different place in life – no kids limited responsibilities which is why this marathon was so much different.  We have a toddler, who greatly limits our good night sleep and we have roles, responsibilities, but that was just small challenges that were easily overcome by my wife!
She had long discussed after San Diego wanting to make a go at the NYC marathon but timing, kids, it never fit and it wasnt until this past spring when she had made up her mind about really wanting to do it!  She has been training for months, which is no easy task, as she has changed her eating habits to carb-o-load which isnt our typical meal. She changed sleep schedules to be able to make it to trainings and early morning gym sessions.
The time and energy one puts into training for the marathon is a thousand times harder then actually running the marathon (well I'm not really sure if thats soooo true as I've never ran a marathon but from my perspective it is :P) She ran an incredible race – it was really not easy to spot her but I used the subways and some good old fashion running to get to 5 different points to see Suzanne. Of course in a crowd of 100s running past you every minute it wasnt always the easiest to pick her out of the crowd but I was able to clearly see her 3 out of the 5 times. I covered about 18 miles worth of the over all race, she ran the entire 26.2 miles.
I am so proud of my wife, I really cant express it! She has done something that less then 1% of the human population will ever try or succeed in doing and to me thats pretty amazing!