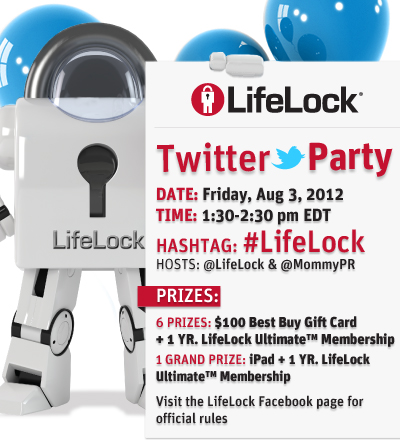 GOLD, SILVER AND BRONZE: During this summer's international games in London, the potential for identity theft related scams could be heightened as travelers look to cross the Atlantic to support Team USA. Identity thieves can pose as trusted sources offering you the "deal of the century" if you just follow their link. Verify all offers by opening a new Web browser and typing in the Web address that you trust to confirm the authenticity of the offer.
LEAVE FACEBOOK AT HOME: Before departing and during your travels, consider avoiding Facebook status updates. By posting your travel plans, you are announcing to all of your friends (and even the world if your page isn't marked to private) that you are away from home, leaving your unattended home vulnerable to invasion. Many Facebook users include their home address, mobile phone, home phone and other pieces of valuable personally identifiable information wide open for potential thieves. Consider posting your updates once you return home.
WORRIED ABOUT WI-FI?: Relax. Vacation is a time to relax so leave the laptop, tablet or smartphone at home. If you MUST take it with you, ensure that you have updated your passwords/pass-phrases and that you are not connecting to the Internet via free Wi-Fi connections. These free connections are not secure and can make the data you are transmitting (user names/passwords for accounts like Facebook, payment information for excursions) open for the right identity thief to capture.
4 C's, Call your Credit Card Companies: Contact your credit card companies and your banks to let them know you will be travelling. Because you may be going out of state or leaving the country, the credit card company could assume that your card has been compromised and turn off access to that card. Take only what you need with you and consider leaving your retail credit cards at home.
TAG YOUR BAGS SMARTLY: When travelling by train or plane, tag your luggage smartly. Do not put your home address or the address to which you are travelling on your luggage tag. By providing your home address, you could direct thieves to your empty home. Instead, list a mobile phone number on your tag. This will allow airport officials to contact you when your luggage arrives.
Like anything else in life – you wouldnt go to a shady part of the hood and shout I'm leaving my keys on the dash… hope no one takes my car – before leaving on a two week vacation.  Most importantly its make sure you dont use your debt cards while traveling – cause if those numbers get lifted you could be spending a whole lot of time without your savings and money while trying to get it sorted out (one reason I love American Express).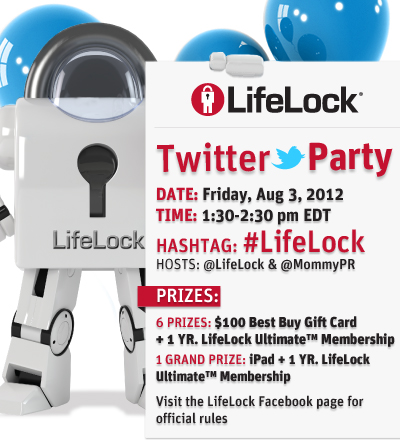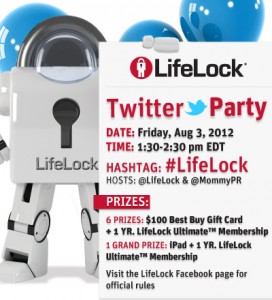 Want some more helpful hints and tips join  the LifeLock Twitter party.
Party is on twitter with the #lifelock hashtag hosted by @LifeLock and co-hosted by @MommyPR.
When: 8/3 at 1:30 p.m. EDT.
Prizes: 1 Grand Prize: A LifeLock branded iPad & (1) one 1-year LifeLock Ultimate Membership
(6) Six First Prizes:  A $100 Visa gift card & 1-year LifeLock Membership