Smallville: The Complete Series 20th Anniversary Edition includes 2 DVD discs with over 28 hours of bonus features originally released on the Smallville Seasons 1-10 DVD sets.  You'll find the DVD set at any number of retailers and on amazon. Most importantly for the FIRST TIME EVER ON BLU-RAY. Featuring All 218 Episodes from the Iconic Series.
I loved this series growing up, it was a great spin on the original Superboy (back when that was Superman before well he was Superman) mythology. Even with the hard rule no tights and no flights the show still highlighted a teenage Clark coming into his super powers.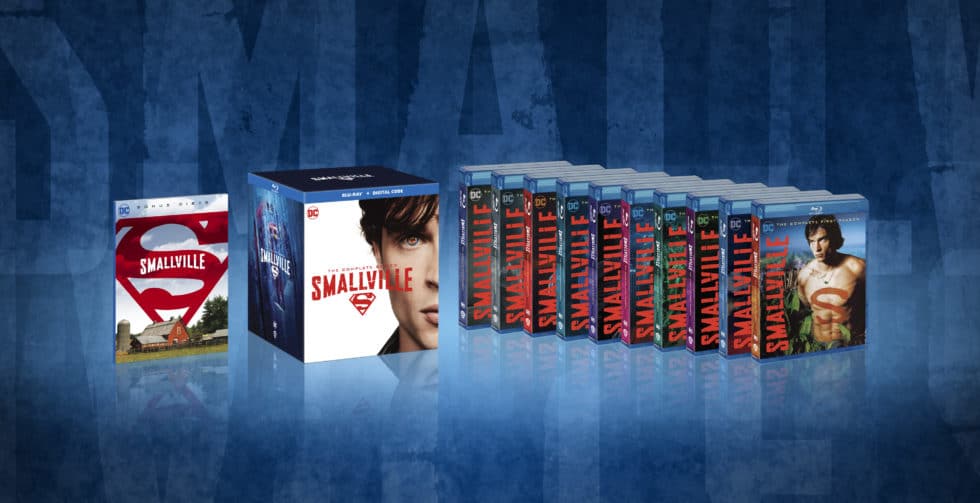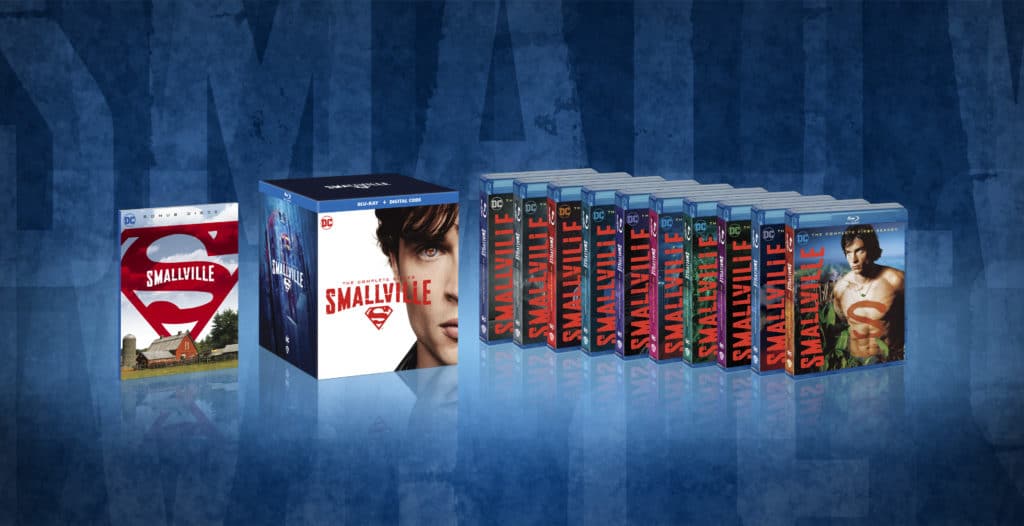 Smallville was a groundbreaking, Emmy winning 10-season hit that redefined the origins of the world's greatest super hero is all here – from Krypton refugee Kal-El's arrival on Earth through his tumultuous teen years to Clark Kent's final steps toward embracing his destiny as the Man of Steel. Relive a decade's worth of thrills in fantastic adventures full of action, heart and humor in abundance, all anchored by the marvelous performance of Tom Welling at its center. Savor again the series' thoughtful and imaginative integration and reinvention of the iconic characters of DC lore. And let your spirits be lifted up, up and away.
Starring Tom Welling as "Clark Kent," Allison Mack as "Chloe Sullivan," Kristin Kreuk as "Lana Lang," Michael Rosenbaum as "Lex Luthor," John Glover as "Lionel Luthor," Erica Durance as "Lois Lane," Annette O'Toole as "Martha Kent," John Schneider as "Jonathan Kent," Justin Hartley as "Oliver Queen," Sam Jones III as "Pete Ross," Cassidy Freeman as "Tess Mercer," Aaron Ashmore as "Jimmy Olsen," Eric Johnson as "Whitney Fordman," Laura Vandervoort as "Kara," Callum Blue as "Zod," Jensen Ackles as "Jason Teague" and Sam Witwer as "Davis Bloome," Smallville has also featured many notable guest stars but most importantly had featured Christopher Reeve multiple times.
If you happened to see #DCFanDome this weekend you got to see #Smallville 20th Anniversary Celebration featuring a conversation with Tom Welling and Michael Rosenbaum. The full conversation with even more behind the scenes stories can be viewed at: https://youtu.be/W6IyPPkoRLY