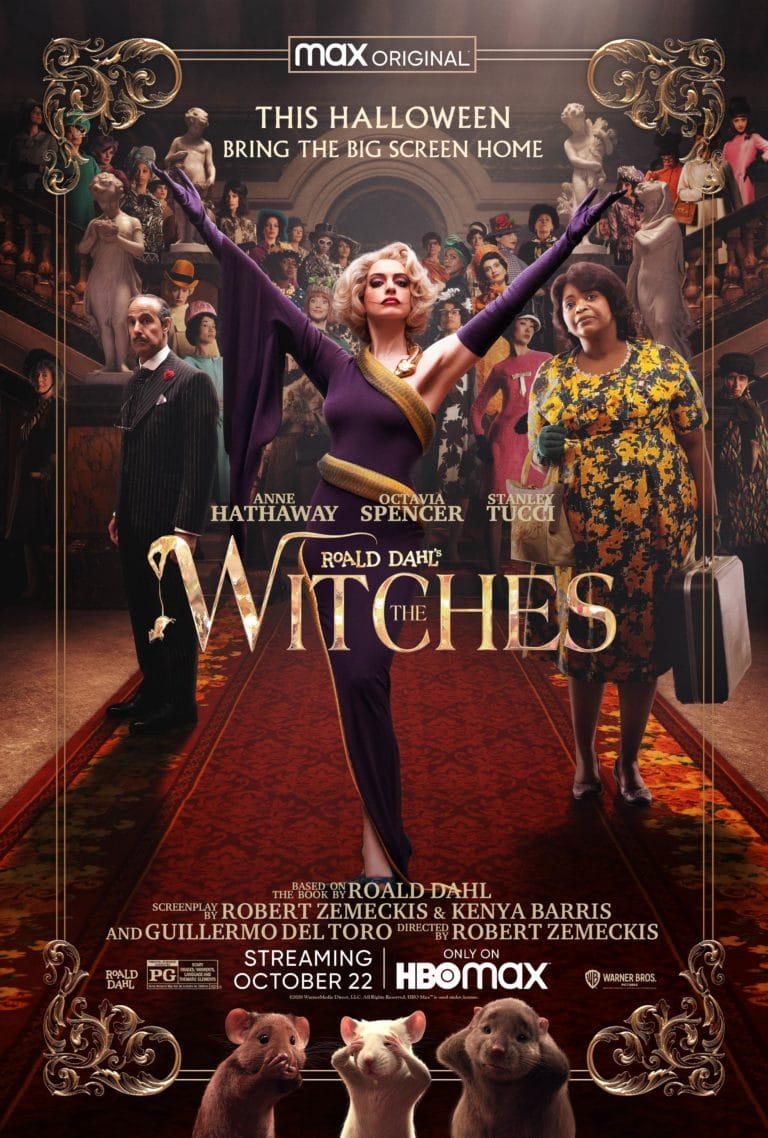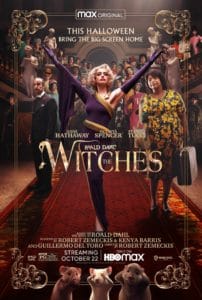 Hopefully by now you've heard of the incredible remake of the classic The Witches… Its now streaming on HBO Max this class tale from Roald Dahl's library is a perfect halloween treat.
To make that treat even sweeter we've got this great giveaway thanks to our friends at Warner Bros.
How to enter: Simply leave a comment with the name of one of the actresses from the original movie or this fantastic remake.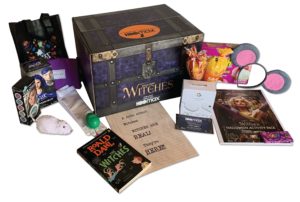 Giveaway One THE WITCHES gift box containing:
Google ChromeCast
HBOMax complimentary code for 7 day free trial
WITCHES bookmark and novel
Flavored popcorns, snack packs, and Coffee Beanery coffee sample
Wood decorating craft kit
White gloves
Mouse ears headband
Splat hair dye and hair chalk
Wind-up mouse
Crayons and activity booklet
Download The Witches Halloween Activity Pack!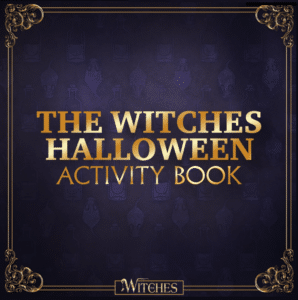 From Oscar-winning director Robert Zemeckis ("Forrest Gump") comes the fantasy adventure "Roald Dahl's The Witches."  The film stars Oscar winners Anne Hathaway ("Les Misérable," "Ocean's 8") and Octavia Spencer ("The Help," "The Shape of Water"), Oscar nominee Stanley Tucci ("The Hunger Games" films, "The Lovely Bones"), with Kristin Chenoweth (TV's "Glee" and "BoJack Horseman") and award-winning comedy legend Chris Rock.  Newcomer Jahzir Kadeem Bruno (TV's "Atlanta") also stars, alongside Codie-Lei Eastick ("Holmes & Watson").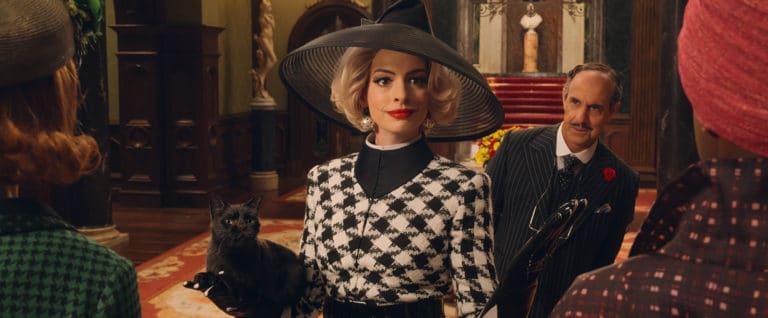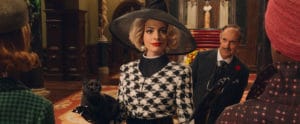 Reimagining Dahl's beloved story for a modern audience, Zemeckis's visually innovative film tells the darkly humorous and heartwarming tale of a young orphaned boy (Bruno) who, in late 1967, goes to live with his loving Grandma (Spencer) in the rural Alabama town of Demopolis.  As the boy and his grandmother encounter some deceptively glamorous but thoroughly diabolical witches, she wisely whisks our young hero away to an opulent seaside resort.  Regrettably, they arrive at precisely the same time that the world's Grand High Witch (Hathaway) has gathered her fellow cronies from around the globe—undercover—to carry out her nefarious plans.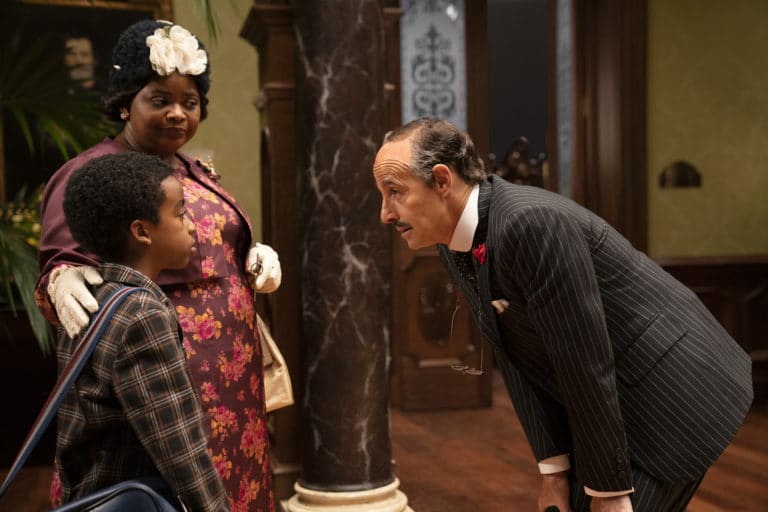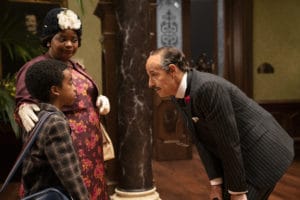 Based on the book by Roald Dahl, the screenplay is by Robert Zemeckis & Kenya Barris (TV's "black-ish," "Shaft") and Oscar winner Guillermo del Toro ("The Shape of Water").  Zemeckis is also producing, alongside Jack Rapke, del Toro, Alfonso Cuarón and Luke Kelly.  Serving as executive producers are Jacqueline Levine, Marianne Jenkins, Michael Siegel, Gideon Simeloff and Cate Adams.
Zemeckis's behind-the-scenes team includes a roster of his frequent collaborators, including Oscar-nominated director of photography Don Burgess ("Forrest Gump"), production designer Gary Freeman, editors Jeremiah O'Driscoll and Ryan Chan, Oscar-nominated costume designer Joanna Johnston ("Allied," "Lincoln"), and Oscar-nominated composer Alan Silvestri ("Polar Express," "Forrest Gump").
Giveaway: Ends 10/31/2020 at 11:59PM PT. Open to US residents only, must be age 18+. Prize provided by Warner Bros.