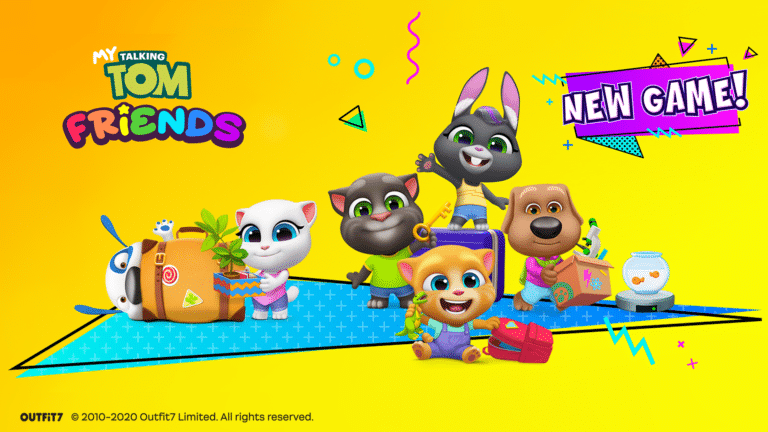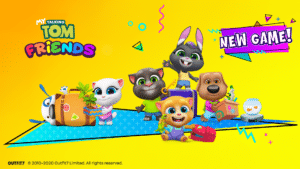 My Talking Tom Friends is officially available to download worldwide on Google Play and the App Store and, to celebrate, we have pulled together 5 handy tips & tricks you need to know, whilst exploring and finding fun. 
Taking virtual pets to the next level, My Talking Tom Friends sees Talking Tom, Talking Angela, Talking Hank, Talking Becca (this is her mobile game debut!), Talking Ben, and Talking Ginger moving into one big house together for the first time. 
Players can decorate the house, customize their characters' outfits, take care of them, and put them to bed at the end of a busy day of non-stop fun. The new title brings all the Talking Tom and Friends characters together in a never-before-seen sandbox experience, where we can all play any way we want.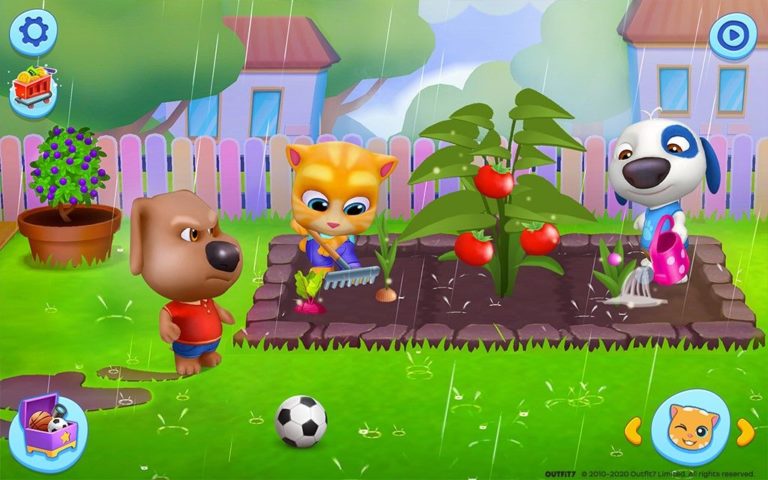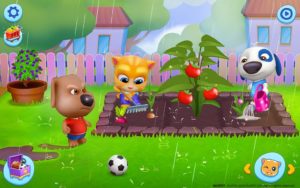 My Talking Tom Friends allows you to create your own unique stories, with 6 lovable characters who trust you to entertain them, feed them, learn with them and be there for them. Here are our top 5 tips and tricks you need to know for My Talking Tom Friends.
Download My Talking Tom Friends here.
Unlock all six characters


Players start the game with Tom and soon meet Angela in the tutorial. From there, other familiar faces can be unlocked and added to the group of friends. Over the course of the game, players welcome all six characters to the house, but don't forget that they all have their favorite places to hang out! Look around the house to find where they might be hanging out!

Customize your characters


Keeping your friends looking stylish is great fun! You can customize their looks as you play. The wardrobe is shared between characters, so anyone can wear whatever you want! It's filled with lots of outfits, some which you can unlock as you go and others that you can get by catching the bus into town and going shopping! You can also get new things for the house while you're at it. 

Get tokens and take bus trips


You can collect bus tokens through different gameplay activities found around the house, such as fulfilling wishes, progressing skills or playing mini-games. When you gather enough tokens, a bus takes characters to town, where they can get different rewards from one of the shops. Here you can collect a wide variety of rewards such as prop items, wardrobe items, furniture skins, food, medicine, seeds and coins.

Grow a variety of food


There's a great garden in the house and characters are able to use it to grow some unique plants. They can get seeds from the shops in town or you can get some when you enter the gardening scene. After planting the seeds, one of the many possible plants will grow – onions, tomatoes, lettuce, pineapple and…. Lollipops, cotton candy, and hot dogs? Nature can be weird sometimes. You can also use the water hose to speed up the plant-growing process. Or, if you can't wait, you can also purchase a fertilizer to grow it instantly.

Play lots of mini-games


Mini-games are a great way to earn tokens and other surprises. You can access them by taking a character to the TV in the living room, or by selecting the relevant prop and choosing the mini-game option. Mini-games reward you with tokens and items, so the more you play, the more options will become available.

And skillful play also offers greater rewards, so if you score lots of shots in a row in a game of basketball, you'll get more tokens! 
Download My Talking Tom Friends, free on iOS and Android, today!