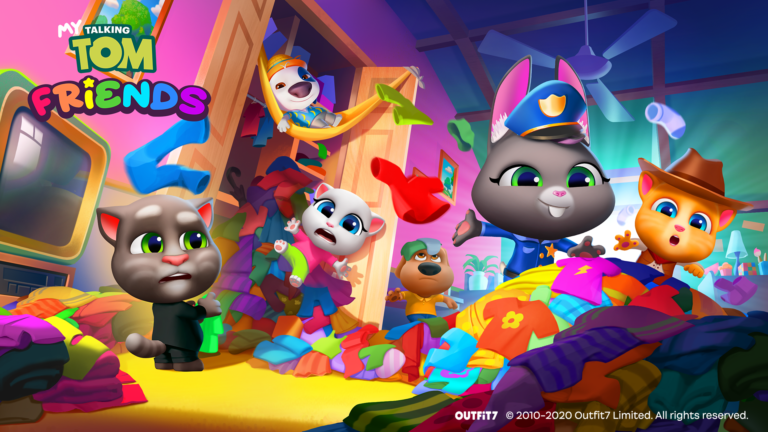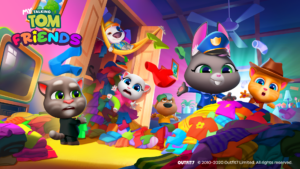 As a family, we've played with Talking Tom for years. When the character was first introduced, he would simply mimic what you would say in a totally different voice. Over the past 10 years the character has evolved, just as our mobile phones and apps have evolved. Now there are six lovable characters in the award-winning Talking Tom and Friends franchise… And a whole new adventure to enjoy in the latest mobile game!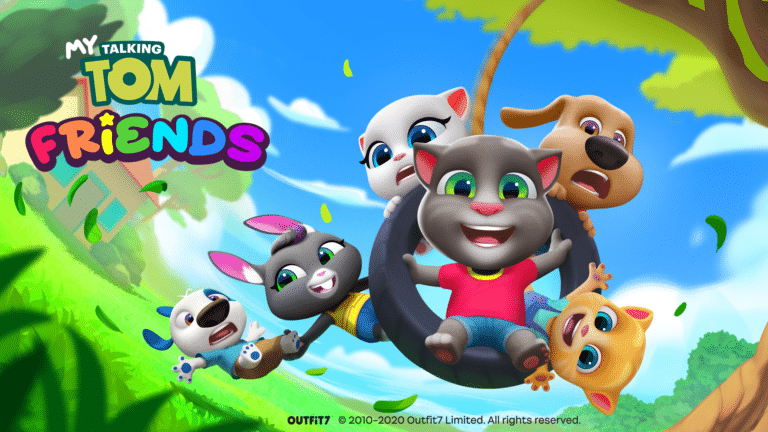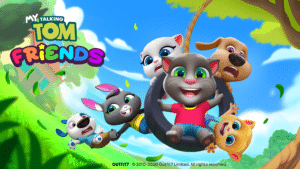 My Talking Tom Friends uses a 'sandbox' approach that allows the whole family to play any way they want. In this next-generation mobile pet simulation, you can take care of Talking Tom and Friends as they move in together – for the very first time!
The excitement begins when Talking Tom shows up at the new house with a box full of all his fun stuff and decides he wants to stay. As your adventure starts, even more characters arrive, each bringing their own unique brand of fun to the house! The characters love living together but – as we've found out while we played – they're never happier than when we're all playing together.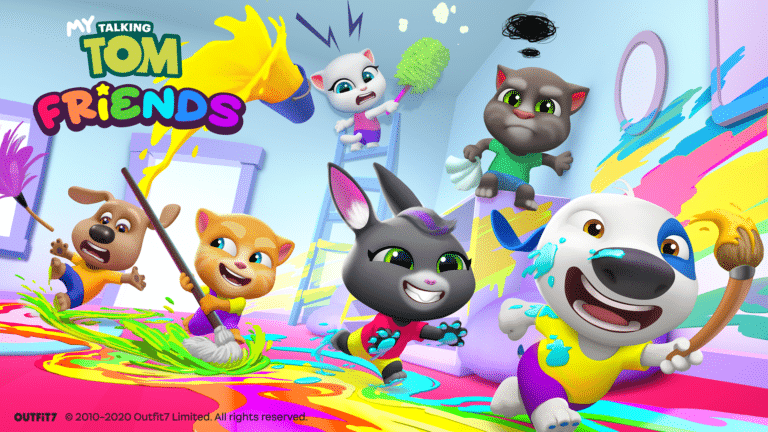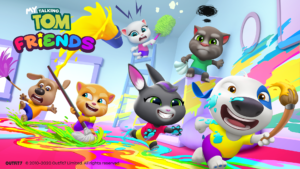 And there are countless ways to play! We get to care for their needs and wishes, helping them play together with cool gadgets and activities, and we really love the mini-games! You can do everything from skateboarding and karaoke, to growing food in the garden. For a change of scenery, you can take the bus into town to go shopping for new furniture for the house and clothes for the characters. There are so many things to do – it's really up to you to explore and create your own unique stories.
Now you and your family can play this fun game together, too! My Talking Tom Friends is now available to download for free from the App Store and Google Play https://go.onelink.me/app/ef2af7f