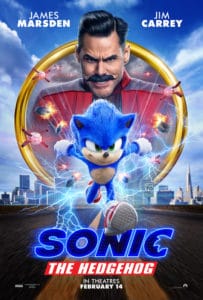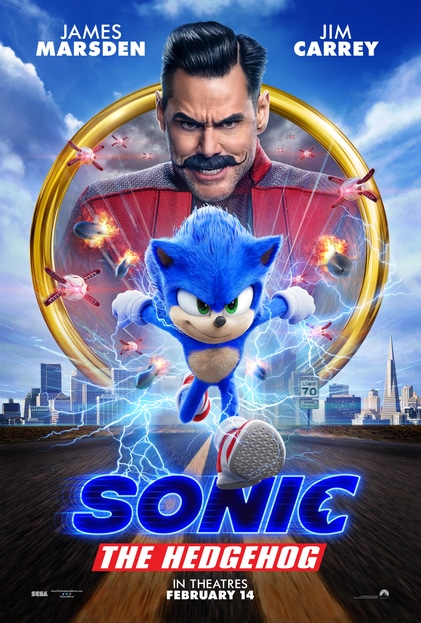 Based on the global blockbuster video game franchise from Sega,
SONIC THE HEDGEHOG
tells the story of the world's speediest hedgehog as he embraces his new home on Earth. In this live-action adventure comedy, Sonic and his new best friend Tom (James Marsden) team up to defend the planet from the evil genius Dr. Robotnik (Jim Carrey) and his plans for world domination. The family-friendly film also stars Tika Sumpter and Ben Schwartz as the voice of Sonic.
The trailer is really fair for you to learn pretty much everything you need to know as a parent about the film. I loved it, my kids loved it (ages: 11, 6, and 4).   I also grew up playing Sonic on my Sega genesis so there is a bit of nostalgia for this to me too.
Thanks to Paramount Pictures my family was invited out to the attend the world premiere out in Los Angeles. We stayed at the The Hollywood Roosevelt WOW if you ever want to stay at a classic hollywood establishment hotel – I highly recommend this one – you can tell there are stories and history in every hall. We started the weekend off by attending the media junket featuring Producer Toby Ascher, Director Jeff Fowler, Jim Carrey, James Marsden and Ben Schwartz. Want to watch this incredible look at inside a media junket?
The next day was the family blue carpet premiere that was AWESOME. We got a tour of the Paramount lot, set visit to Dr. Phil and a tour of the props from some of their most iconic movies over the last few years.  We walked over to all the family fun activities that were setup for the premiere.
Here's some photos from amazing trip.