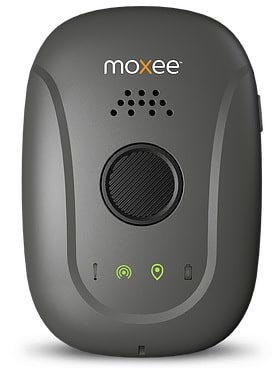 Moxee Signal features simple, easy check-ins for family and friends, tracking via location requests, audio for environmental context when a user is feeling uncertain, plus the ability to request help when needed, from both their friends and family, as well as from emergency services as appropriate. Moxee Signal is exclusively at T-Mobile.
Small enough for a pocket or to be easily clipped to a backpack or purse, Moxee Signal allows users to check in, send their location, and communicate the need for assistance with the press of a single button.
Moxee Signal delivers four types of check-ins and alerts:
Location tracking: "Where are they?" A simple location request from the Moxee App pings the device to show where the Moxee Signal is on a map – all without having to press a button on the device.
Check-ins: "I'm okay." Check-ins sends the user's contacts location information providing the peace of mind that he/she has arrived safely.
Yellow Alerts – "Something's not right." Yellow Alerts send contacts the user's location, audio clips to help understand the context of the alert, and the ability to chat with other contacts to determine how to handle next steps – or to let contacts know the user is safe.
Red Alerts – "I need help." In addition to providing everything from a Yellow Alert, Red Alerts engage with the Moxee Professional Monitoring Service, which can dispatch emergency services as needed.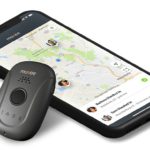 The Moxee Signal also meets the IP67 water resistance standard. This means it can be submerged in water up to one meter (3.3 feet) deep for up to 30 minutes. It'll easily last on the back of a backpack if its raining or something.
I was able to have hands on usage of this device for the better part of a month.  The battery charge lasts about 3 or 4 days before needing to plug it in, I'm sure that'll also change based on location and availability to the network. Everything is done with a single button and you can program via the app what the taps represent… single tap could be checkin useful when your kid gets to where they need to be, two taps could start a call to you, three taps could start a call to a emergency monitoring service (or could also be directed to a different parent – lol who needs their 11 year old accidentally calling the police right?!).
I also think this would be completely use for an elder care solution, like when they've fallen but since its IP67 they can wear it in the shower (if thats really the need).
I will say the setup does take a few minutes and does require an app to be installed to setup. Just as an fyi but that all makes sense based on the program