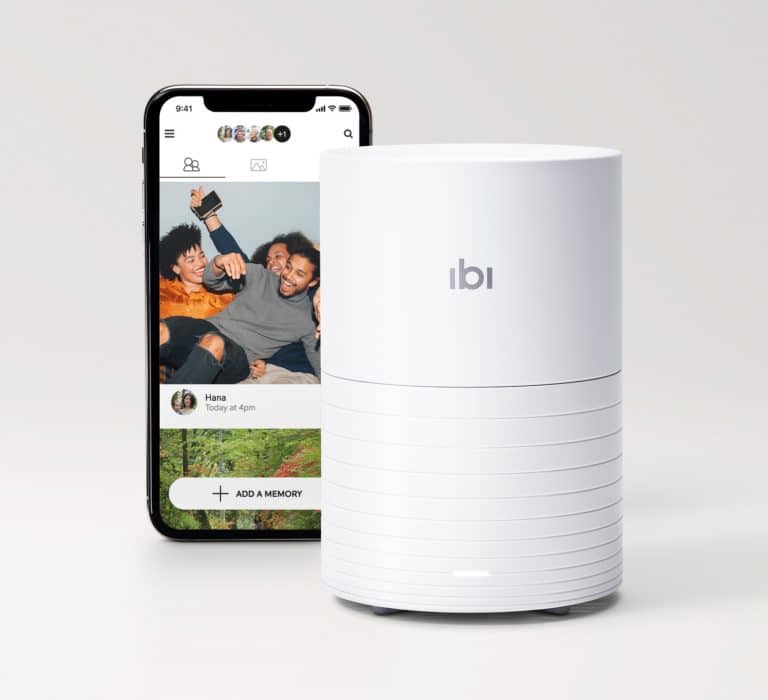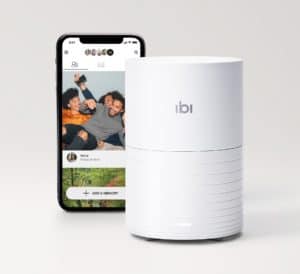 I was asked to review a new device called ibi thanks to my friends over at Kidzvuz.com. They know I take a lot of photos and videos of my kids. They also know I have lots of thoughts about data privacy, there's a lot going on today and one thing we know is that our data is out there but does it have to be? Is there a solution that keeps your data on your device? There is now.  Meet ibi. How about creating a private space for you to keep all your photos, from your phone, from your cameras, from your online accounts (Instagram, Facebook, Dropbox, Google Drive, Box and more) all in one place.
ibi comes with 2 TB of space which can easily hold about 500,000 photos. That's a lot of photos… and when you have a collection that large, you'll need ways to find your photos, which ibi makes super easy with its search by keyword. You can also search by a location. If your photos have geotagging they'll pop right up. Or you can look by a calendar view. Once you find the photos you can create a private feed  – just for your family and loved ones… or you can create an album and keep it private (say that class trip you went on the other day). Lastly you can create shared albums letting your friends upload their photos, perfect for a wedding, baby shower, or other special day.
ibi also comes with multiple ways to view your content beyond the mobile app. There's a desktop app that makes it easy to manage your photos (and add new ones with drag and drop interface).  Friends don't even need to download an app to view your pictures. If company is over, you can stream videos via Chromecast or Roku TV.
I've been pulling data off old external hard drives that we haven't plugged in for years to make sure we're putting all the data in one place and ibi has been a fantastic assistant in organizing all those photos and videos. 
Want to learn more about ibi? visit the website: meetibi.com  Or just check it out on Amazon.