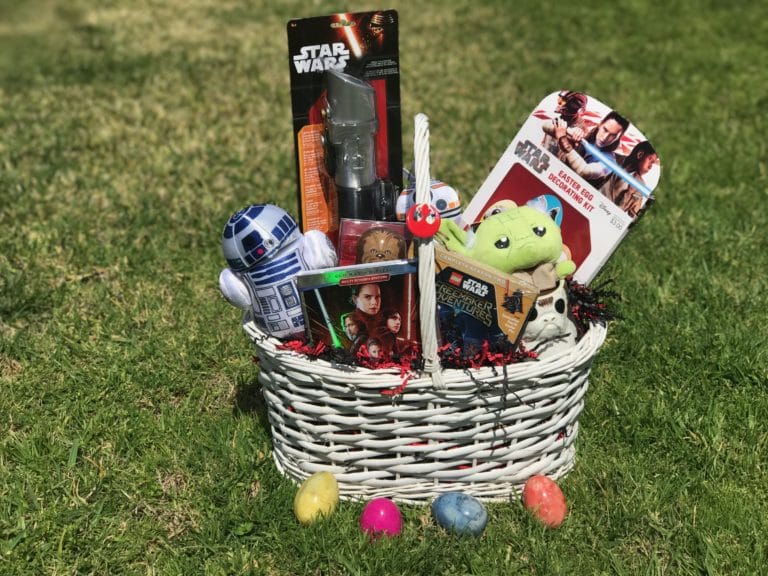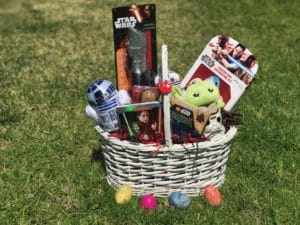 In honor of the release of Star Wars Lego Freemaker Adventures Season 2 on DVD [amazon].
This is an incredible Easter Basket featuring the following items…
Star Wars: The Last Jedi Blu-ray
LEGO Star Wars: The Freemaker Adventures: Season 2 DVD 
Porg mug  [link]
Blue lightsaber [link]
Rebel Alliance pin [link]
Chewbacca 4" wind-up toy [link]
Star Wars Easter Egg decorating kit  [link]
Yoda plush pet toy (sizes may vary) [link]
BB-8 Plush [link]
R2D2 bean bag plush [link]
---
How to win it:  Leave a comment with the name of your (or your child's) favorite Star Wars character.
Contest ends 11:59pm EST on March 21st, 2018. Limited to USA residents only. Must be over the age of 18 to enter.
---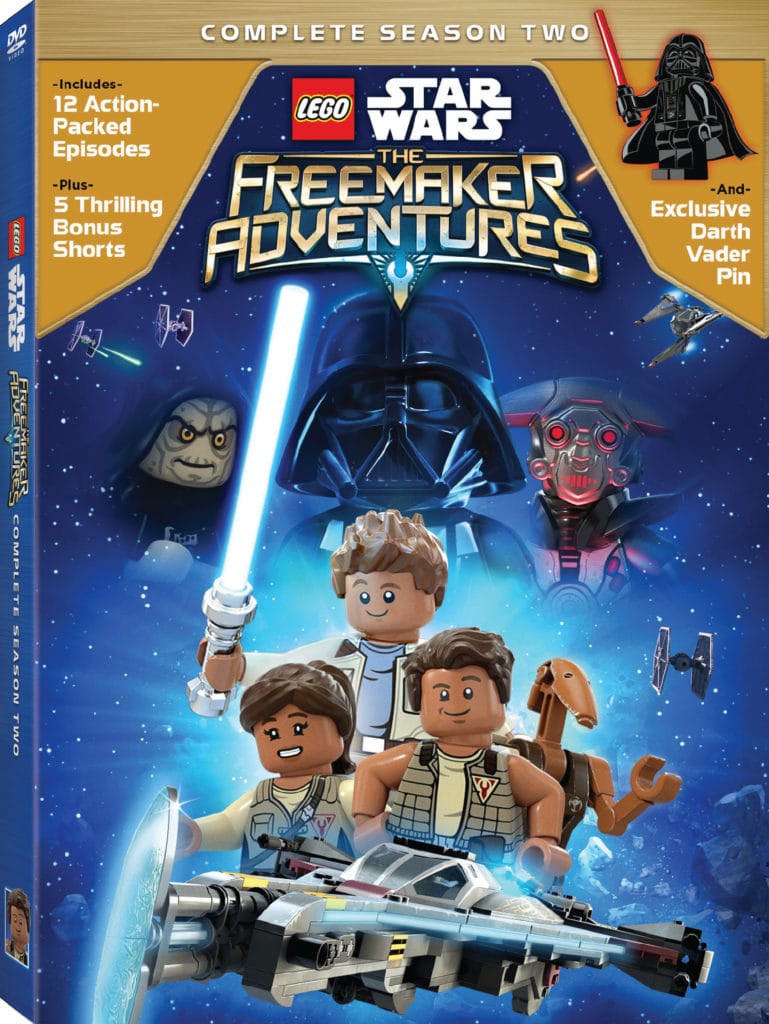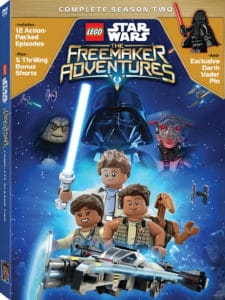 Have you been watching Star Wars Lego Freemaker Adventures?
"LEGO Star Wars: The Freemaker Adventures," the animated television series on Disney XD, is set between Stars Wars: The Empire Strikes Back and Star Wars: Return of the Jedi and stars three siblings who scour the galaxy for useful debris that they use to build new vehicles of their own design. Rowan Freemaker is a spunky Force-sensitive 12-and-a-half-year-old with a thirst for adventure; his quick-witted older sister, Kordi, manages the family business and is the glue that holds the family together; ace pilot and charming rogue, Zander, is the oldest brother and the family's self-proclaimed starship connoisseur; and R0-GR is their refurbished battle droid from the Clone Wars. When Rowan has visions of an ancient and powerful Jedi starship called The Arrowhead, he and his family set out on an epic quest to rebuild it so they can turn the tide of battle for the Rebellion. Together, they explore new worlds, meet new characters and Star Wars icons, and have unforgettable adventures.
In season two of "LEGO Star Wars: The Freemaker Adventures," the three Freemaker siblings—Rowan, Kordi and Zander—have found a new home with the Rebel fleet. But working with the Rebels in their fight to bring down the Empire brings them face to face with brutal Imperial forces, desperate Hutts, conniving Sith Lords and the Emperor's latest plaything, M-OC.