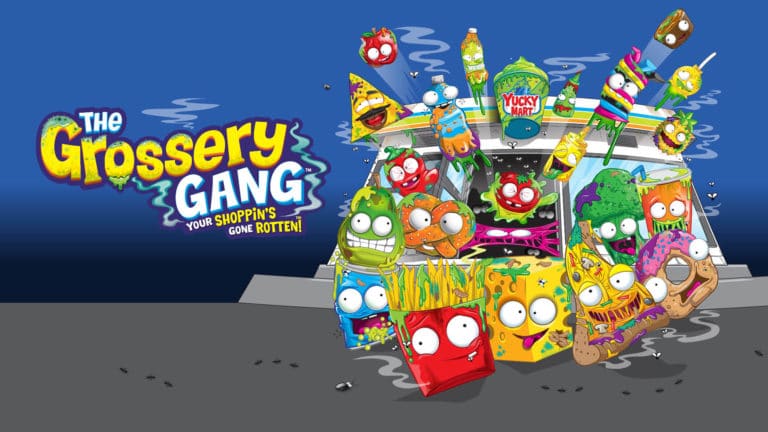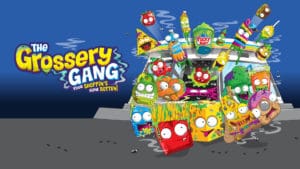 Have you heard of The Grossery Gang? Its like shopkins for boys… Kids can now get a third dose of gross with The Grossery Gang Series 3 of these collectible figures. In this series things are about to get messier than ever with the introduction of Putrid Power! There's 150 all new characters to collect, swap and squish, including the new Big Mouted Biters and Metallic characters.
Join Pizza Face, Rocky, Gooey and the rest of the gang as they Putrid Power up to fight the evil Clean Team, led by the wicked overlord Vac Attack. Will they be able to keep the streets of their beloved Cheap Town reeking? Or will the Clean Team wash away all the grime for good?! It's an all-out battle between The Grossery Gang and the Clean Team in the Grossey Gang Movie! Be sure to check out the FREE Grossery Gang Putrid Power Movie (Clean Team vs. Grossery Gang), which premiered on YouTube. Watch the cartoon series from the beginning!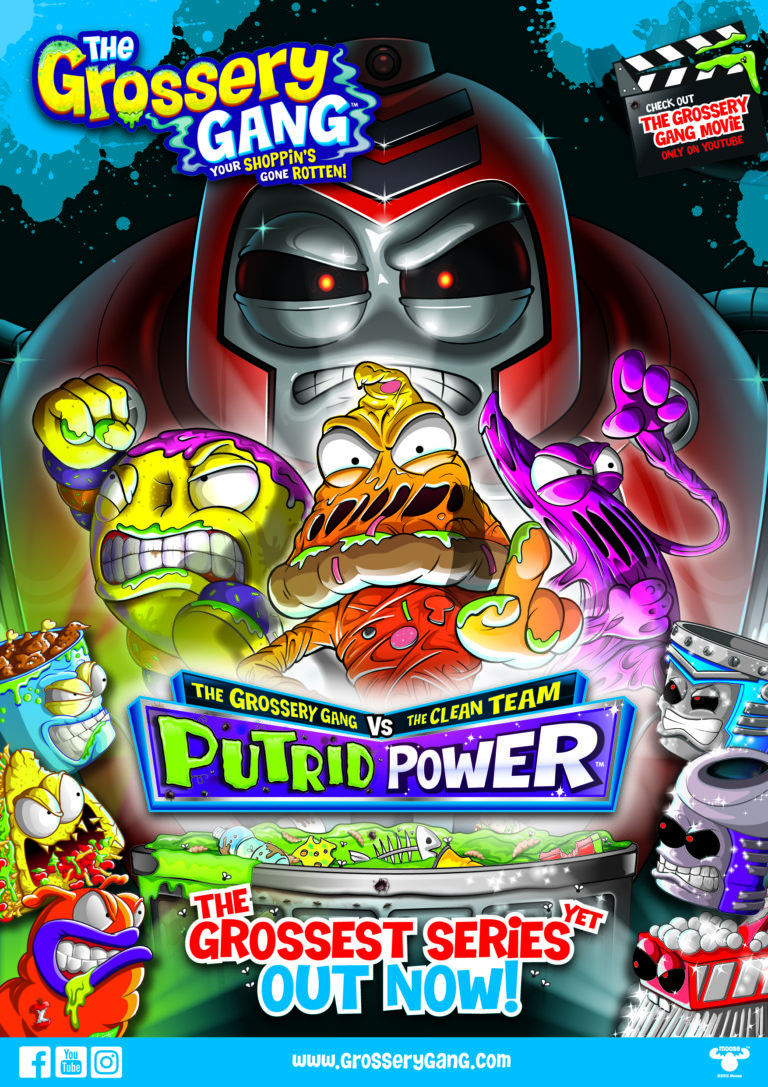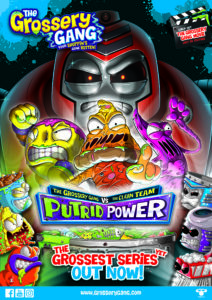 Using the stench of old bin juice, our heroes must band together and transform into the ultimate disgusting dudes to fight off the power of clean.
Learn More about The Grossery Gang by visiting the following sites.
http://www.grosserygang.com
http://www.facebook.com/thegrosserygang
http://www.instagram.com/thegrosserygang
Find out more on the App here: https://apps.grosserygang.com/