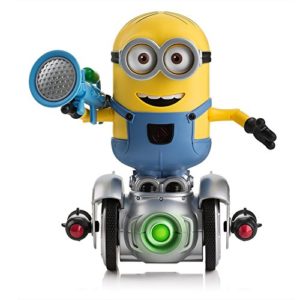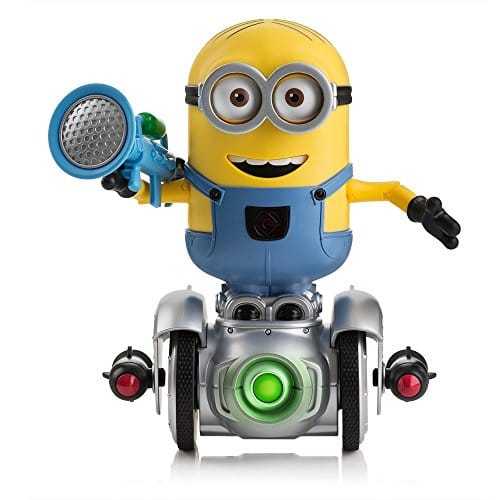 The minion craze is alive and well in our house as the release of Despicable Me 3 opened a few weeks back.  Of course the kids want every toy they see that features the cute yellow guys… but one really stood out to me.  The WowWee Minion MiP, I've long been a fan of the MiP toys and seeing our favorite lovable minion in the drivers seat is awesome.
Turbo Dave will make you laugh with over 140 comedic responses to sound and touch.
Download the Turbo Dave App in order to control your Minion remotely, plan paths for him to self-navigate, interact with other characters or props from the Despicable Me franchise, and even have a fart gun battle with another Minion MiP! Also included is a block-based coding platform for educational programming fun.
Thats right you can customize your Minion's reactions to different physical inputs with the bonus block-based coding platform… which is great for most kids over 6.  Kids under 6 will love to play with the cool GestureSense technology in the toy.
Minion MiP Turbo Dave features the following:
Self Balancing Robot
GestureSense Technology – control MiP with hand gestures, claps and touches
Sound Detection – allows Turbo Dave to respond to the world around him
Touch Sensors – allows Turbo Dave to respond to your touch
Gyroscope/Accelerometer – measure g-force and orientation so MiP knows when it is being picked up.
Over 140+ original sounds and phrases from the Despicable Me franchise
Features a block-based coding platform for educational gameplay
Bonus app features 6 additional games: Fart Blaster battles, STEM coding and more–
Suggested retail: $79.99 on sale NOW at all the major retailers. [amazon]