Editor's Note: I have partnered with Life of Dad and Entenmann's® Little Bites® for this campaign, but the story and thoughts are my own.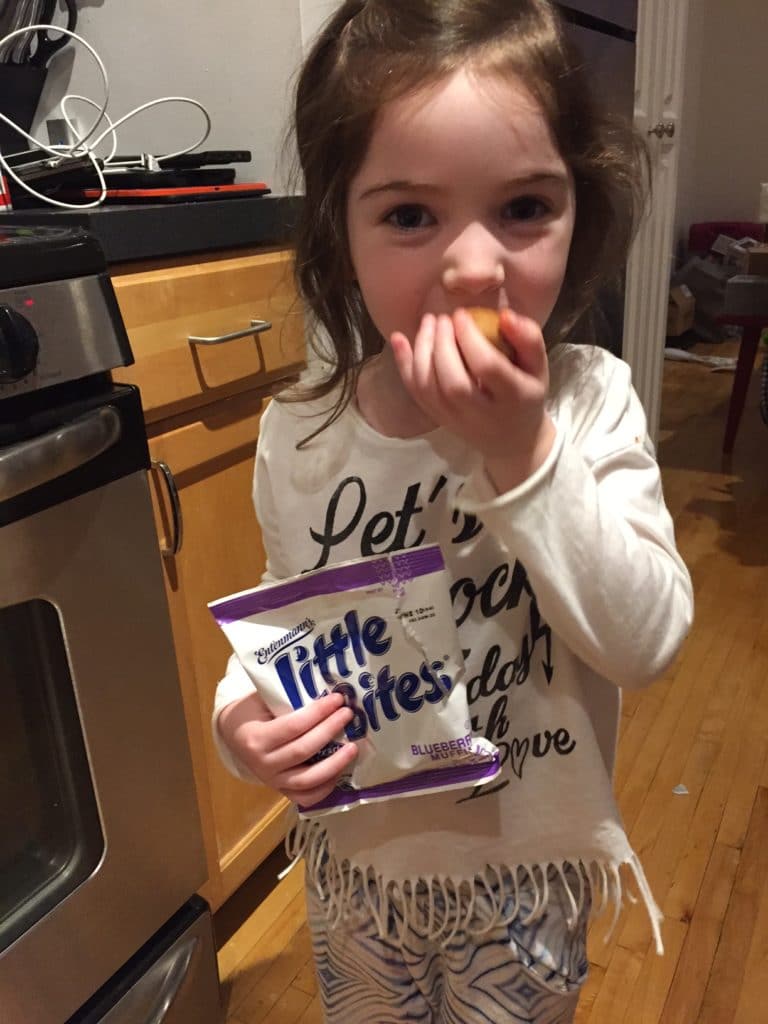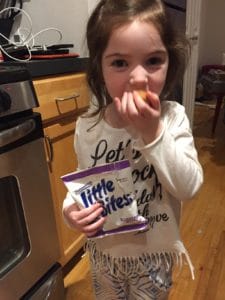 I want to share my typical mornings with you.

I'm the one always dealing with morning rush to get out of the house and get the kids to school… so I have just a few moments to think about getting a breakfast together, but typically my son doesn't want more than a snack. Therefore, I'm always looking for convenient breakfast snack solutions that'll work every day. Entenmann's® Little Bites® muffins pack the perfect portion that will be sure to keep us smiling together, and him awake for class.


These delicious baked muffins are made with real ingredients like blueberries, banana and cocoa, with zero Grams of trans fat and no high fructose corn syrup. Also once in a while they'll run Seasonal flavors like the new Chocolate Party Cakes, which have been a big hit in my house. I also really LOVE the Strawberry Yogurt ones so much – I was eating them for breakfast on the subway. They were originally part of the Seasonal Favorites line and have been recently introduced to the everyday lineup! There are more than 10 varieties, there's a flavor to fit every snacking occasion. And for members of the tribe, they're certified Kosher.
Best part, I can easily grab a pouch or two and toss it into my bag for the kids when we go out for the day. Most varieties are 200 calories or less per pouch, so I can feel good about what we're eating.
As the school year ends, I think back over the year of 3rd grade that my son just completed. We spent many (and I mean many) mornings talking about what his day had in store for him over those Little Bites muffins. It has become part of our breakfast ritual, I guess. Whether I was eating Little Bites with him, or watching him eat them as I rushed to get dressed, it was these little moments that shape our memories together. From talking about the latest math problems he was learning or some tidbit of New York City history that I either never knew or more than likely forgot. It was those moments getting him out the door and walking to school that I'll cherish.
Of course when the weekend rolls around my daughter Harper would want to be just like her big brother and eat a pouch or two. I was more than happy to give her some Blueberry Muffins and sit and watch Saturday morning cartoons with her before the rest of the family was up.
Just remember it's about the little things in life, those little moments we get to create with our kids.
Share your favorite fatherhood moment with a picture in the comments below for a shot at winning a $250 VISA Gift Card from Entenmann's and Life of Dad.
Like Life of Dad and Little Bites on Facebook.
Share a photo of your favorite fatherhood moment.
Use #TheLittleThings in your post.