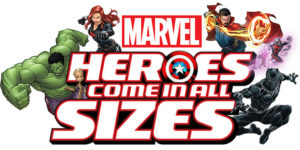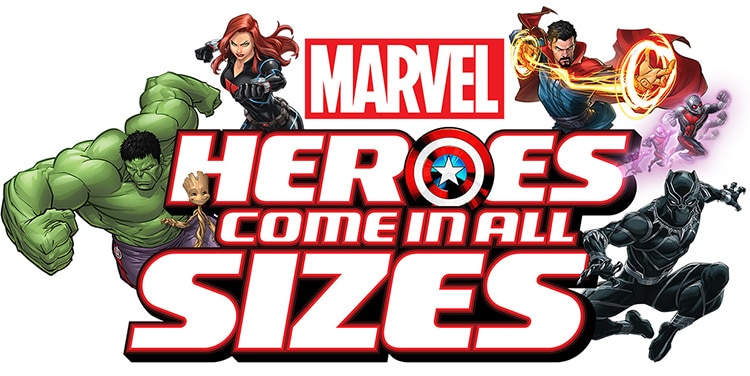 Just like characters from the Marvel Universe, Super Heroes come in all sizes. Whether you are big like Hulk, small like Ant-Man, a young boy, a teenage girl, in a wheelchair, a casual fan, or a diehard collector, diversity is what makes Super Heroes so powerful.  An inspiring child doing great things for the community or an adult fundraising for a good cause…reading the pages of a Marvel comic we've seen it all, including teenagers putting on masks to fight crime – if you know someone that can stick to walls and fights crimes give me a holla – but more realistically that person that goes to the soup kitchen every month. That kid that is always collecting items for the homeless. That amazing mom who raised two kids on their own while working two jobs to support them. In life, a lucky few are able to say I know someone doing something amazing, even fewer get that recognition. That's what we're doing today – looking to recognize that unsung hero. #WhoIsYourHero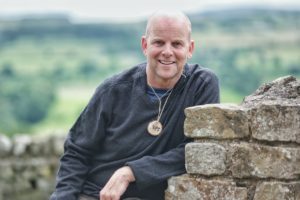 In my life, I've met a ton of amazing people…few have stood out in my mind like Jim Higley. Jim is a single dad to three fantastic kids. When Jim was diagnosed with prostate cancer at the age of 44, he traded in his 20-plus-year career in corporate America to become a full-time, stay-at-home dad. Jim talked openly about his treatments and struggles on his blog and no matter how gray the skies – he always had a positive outlook. Jim is just that type of guy.  Now, years later, Jim is still out there talking to other stay-at-home dads about his struggles but found his real passion in helping out in a number of different cancer related missions.  I remember it like it was yesterday, Jim was using his blog to share an advocacy project on the need to self-screen for testicle cancer.  Since that time, he's taken on a new role in an amazing nonprofit camp that gives children whose lives have been affected by cancer an ability to find community. This past year Jim took a group of dad bloggers on an 84-mile-long hike across the UK to raise funds for Camp Kesem – and if that isn't super heroic, I really don't know what is – but that's just part of it. The $40,000+ funds raised were to open a new Camp Kesem chapter at the University of Maryland in honor of our late dad blogger friend, Oren Miller, who lost his lung cancer battle nearly two years ago. It's an honor to call Jim a friend. I have always looked up to Jim is an inspiration simply because he has one of the biggest hearts, and the best way to measure a Super Hero is by the size of their heart.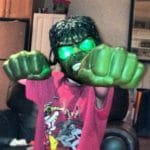 So let's support our heroes…in the comments below please comment with who is your hero and what they've done and lets hopefully recognize them in this amazing campaign.
Who are the real heroes in your life? Tell me in the comments, and be sure to nominate them on Facebook, Twitter, or Instagram. Use the hashtag #WhoIsYourHero, so I can check it out and give it a share or retweet!
Want to brag about your hero AND win them some cool merch? Visit Life of Dad's Facebook page and add your nomination there, too!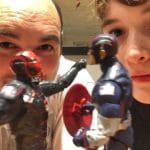 Disclosure: I have partnered with Life of Dad and Marvel for this campaign, but my all opinions are my own.
Learn more about Marvel's amazing universe of characters Marvel.com and on their social channels of Facebook Twitter Instagram