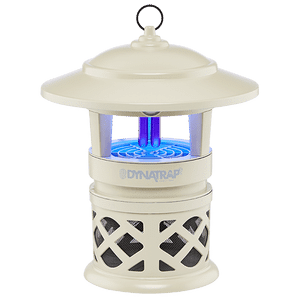 I am working with DynaTrap on this post and Twitter Party 3/12/17 at 3pm EST hope to you see there #GuardYourYard. All opinions are my own, cause really whose else would they be?
Do you hate mosquitoes — I know I do…. every summer they are the WORST! With the biting, the scratching, itching, the giant welt.
DynaTrap uses cutting edge technology to eliminate mosquitos and other flying insects without the use of chemicals or propane, providing relief from bugs.
Sprays, mists, candles have all kind of worked, but mostly failed. So I'm excited to hear from many friends that have used DynaTrap it works because the technology it uses works! Seriously, it's a real game it catches everything!


Not sure how, or if, it works? It does, but check out this video anyway
Its the perfect time right now to purchase a DynaTrap since there's a special promotion on QVC (TV and QVC.com) this Sunday! However, you can get an early jump on these with a pre-sale promotion at QVC.com!
What a great deal so you can get a Dynatrap for yourself. QVD Is offering a QVC special promotion that you can access now!
DynaTrap is offering its DT1100-DEC 1/2 acre traps and DT2000XL-DEC full acre traps at a remarkable value of over 40% off, plus additional light bulbs. These traps will also be available in exclusive colors (copper, black, and stone). For context, take a peek at the black color versions below:
The full promotion runs through 11:59pm Sunday night, and the televised promotion will be from 12am Sunday morning through 11:59pm Sunday night.
Additionally, you'll want to set your alarms for 3pm ET on Sunday so you can join me and a some other great Dad bloggers for a #GuardYourYard Twitter Party! Be sure to follow @DynaTrap to talk bugs and more! Besides learning about DynaTrap's modern mosquito machine, you'll also have the opportunity to win more than $250 in prizes!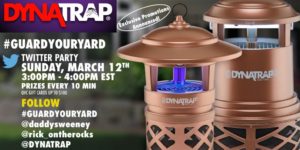 DynaTrap Twitter Party on Sunday, March 12 at 3pm ET
Follow #GuardYourYard on Twitter