I am not the easiest of body types to shop for… I'm not what they typically call off the rack and certainly I'm a far cry from the sample models.  I was invited to attend a fashion event and I almost passed up on attending cause really me and fashion weren't friends… I liked jeans cause of the fit and comfort but boy did that all change.  JC Penney partnered with Michael Strahan to create the MSX collection that I really feel was just for me.  The fit of the clothes are great for bigger size men, they even have a big and tall line.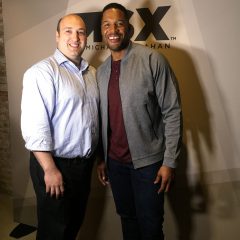 Be it an awesome hoodie, or sweatshirt.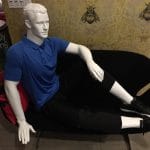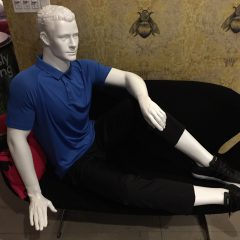 or wearing a pair of paints to work that are comfortable (I've purchased like 4 pairs in each color)….
This season, JCPenney and Michael Strahan partnered with Complex to create a video! This video captures how each line by Michael Strahan at JCPenney – whether it's The Collection or MSX – is the perfect fit for the real guy who is on the move and wants to look good! Isn't that you!
And I even got a shout out from Michael Strahan himself…
Disclosure: This is a sponsored post done in collaboration with JCPenney. All opinions are my own.