We love GameStop… We shop there pretty regularly, well till the point where the staff knows our name. When GameStop asked to sponsor a post about holiday gifts from GameStop – I was like absolutely.
Lets start with the items that Marc found while shopping at GameStop.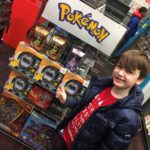 First stop was Pokemon – while the card game is awesome and really started Marc on his path to Pokemon fandom, the newest videos game Pokemon Moon and Pokemon Sun both made his list.  Then he ran over to the Pokemon Z-Ring set by TOMY and asked for an additional pack of crystals for it too.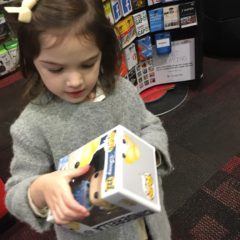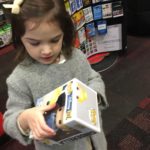 My Daughter Harper – Loves the princess gear at GameStop so while she doesnt play the video games she does love their toys.  She picked up a Princess Peach amiibo figure and it'll just be good for her imagination play.  She found a Funko Pop from Disney's Beauty & the Beast Belle and quickly added that to her cart. She also picked up a new cup with Belle the Princess on it as well.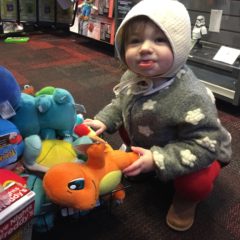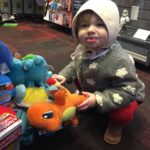 My youngest Daughter Harlow – is only 1 and a half, so she heads to the stuffed animals and finds the largest pikachu stuffed animal she can hold. She nuzzles with that for a minute walks it over to Harper's cart and drops it in before making seeing the Princess Zelda plush and doesnt let that go… not even to head to the check out.
While that kids had fun – I still shopped for myself – looking at the Xbox One S – which are $50 now till chrismas.  I picked out the new Gears of War 4 Xbox One S because its the limited edition Deep Blue only at GameStop.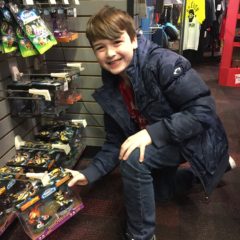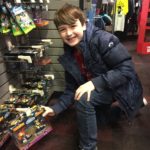 Here are some of the amazing video games – I picked up for Marc for his Nintendo 3DS…
Marc is a superfan of Skylanders Imaginators, but didnt have the Dark starter pack so we got that for him.  Now go brings his skylanders where ever he goes…
Marc is also getting into Yo-Kai Watch so picking up the new Yo-Kai Watch 2 game was pretty easy.
Then of course being a big Nintendo fan we got the newest Super Mario game… Super Mario Maker.
I also highly recommend Just Dance 2017 – its a game the whole family can play!
And be sure to check out the weekly ads for GameStop here.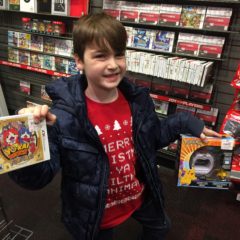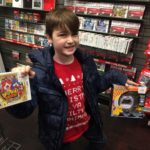 Finally our friends at GameStop are offering a lucky reader a $50 GameStop gift card.
How to win it… Contest ends 11:59pm EST. December 21st, 2016.
You must comment telling us what would you buy from GameStop? please include some method for us to contact you in the comment (twitter or email)
You get 1 extra entry for tweeting about this contest (you can do this daily). Must contain the following information:#holidayGC @GameStop @dadarocks http://dad.am/2gP23IH — and you must also leave comment on this blog with the link to your tweet.
Example: I want to win the @gamestop $50 gift card from @dadarocks http://dad.am/2gP23IH #holidayGC
You will have 12 hours to reply before we pick another winner!
Disclosure: Contest limited to USA. Must be 18+ years old to enter to win.