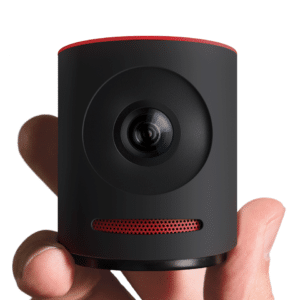 Mevo where have you been my entire blogging career?! I have asked this question for a few weeks now after I played with the Mevo camera.  Mevo is a live streaming camera, that you can connect to your phone's LTE or directly to a local wifi signal to stream directly to either Facebook Live or LiveStream.
Mevo is the first digital video camera to feature Facebook Live integration, giving the 1.6 billion people that use Facebook the most compelling way to leverage the power of the social platform's new live video service. Like everything new that facebook pushes out it also takes highlights that new feature in people's timelines.  You can stream from a personal account or a page.
Now who can really use a Mevo – this will be awesome for anyone in the nonprofit space since you dont have a whole AV crew to always setup and breakdown… it takes less then a minute to setup a mevo.  I would also say this is a MUST for any blogger.  If you're out there creating content and doing anything with facebook live – this is totally a must have!
I'd also recommend this for teachers/professors imagine being able to simply put a mevo on a stand give a lecture without the need for all this fancy equipment save it to a facebook page and provide the link to your students.
You can connect to your mevo via the iOS app and zoom into different points of the wide view for what is deemed a studio in an app.  The app already features built in face tracking it'll keep the focus and the zoom on that speaker (pretty cool!).
Mevo's notable product features include:
Live Edit in HD
Live editing on the fly between 6 virtual HD cameras using an easy ­to ­use iPhone app, with simple features that include: tap to cut, pinch to zoom, and drag to pan.
Automated editing mode with smart people recognition and movement tracking.
Minimum input/maximum output: 4K Sony sensor captures high ­quality video, built­in microphone array and DSP provides excellent audio quality.
Effortless Sharing
Stream live in HD with quality and ease – broadcast your event live on the web and mobile via Facebook Liveor the Livestream Platform (optional subscription).
Store now, share later – includes 16GB SanDisk Micro SD card to record and store your video, plus built­in features that make it easy to share your video immediately on websites, social networks or via email.
Cloud connected, Wi­Fi enabled to ensure high ­quality Internet connectivity.
Simple, Unobtrusive Design
One pocket ­sized camera does it all.
Stealthy enough to put right on stage with the action.
No rig required – designed to set up in seconds and get out of the way so you can stay focused on the event, not the gear.
Comes with everything you need to start your production, including a mount to attach Mevo to virtually any stand.
I've streamed a few press announcements and even an awesome concert by Chris Daughtry. The microphone does a great job of picking up the sound.  The autofocusing on the 150 degree 2.8f 4k lens does an great job.  I have been really impressed and have been recommending this camera since I've gotten my hands on it to all my blogging friends. But really anyone looking to do more with facebook live should have this in their toolbox.  If you're starting a vlog (video blog) or sharing cooking tips on facebook, the Mevo makes it soooo simple…. it really is a studio in a box.
Mevo is now available for purchase in the U.S. at BestBuy, Amazon, B&H, Livestream.com and getMevo.com.
Now I'll leave you with the Chris Daughtry concert at the Aloft Hotel streamed live from my window.