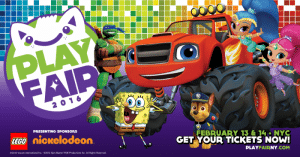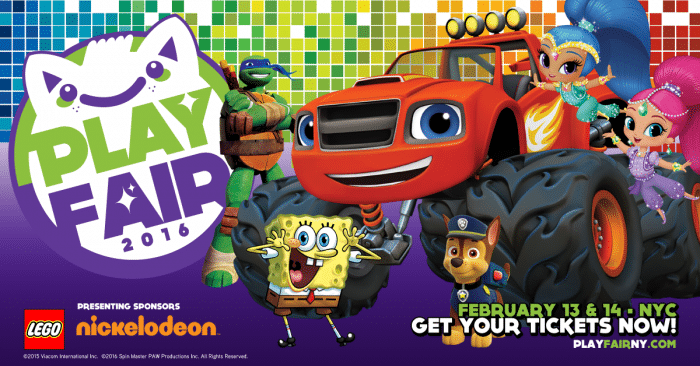 Unless you're living under a rock you've heard of comic con so imagine that play fair is comic con for Toys! Let me tell you its going to ROCK!
Play Fair presented by LEGO and Nickelodeon will bring together LEGO, Nick, Hasbro, Mattel, Toys"R"Us, Cartoon Network, Warner Bros., Bandai, Crayola, and much, much more for a weekend for parents, and kids.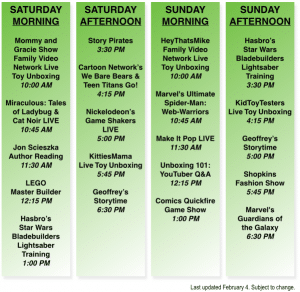 So what is Play Fair? It's going to be this awesome cross between the unveiling of some of the coolest toys this year, meet and greets with the kids favorite characters and youtube stars, sprinkle in some early access and exclusive toys limited to those that attend Play Fair. Finally if all that wasn't enough you'll get up close and personal with the new Bat Mobile from Batman Vs Superman!
Now all week I'll be giving away 4 packs of tickets on the dada rocks facebook page.
Bonus Coupon Code: $5 discount PF2016
In prep for the big event we got some mystery boxes and boy were they packed with some of the latest and greatest toys…
Folkmanis Mini Duckling Finger Puppet was so cute and really cool mission behind it because Folkmanis believes imagination is the key to a healthy childhood, encouraging play and discovery to develop the skills necessary in life. With a soft plush Mini Duckling finger puppet chirps happily with a little shake.
Marc flipped when he saw the new Razor Jetts Heel Wheels which are strap on wheels. Just step up, strap down and take off with these easily adjustable Heel Wheels. Roll with or without spark and transform your sneakers into the hottest way to roll… totally amazing (and yes he's been skating in our apt)
We were introduced TMNT T-blaster which is a blasters designed to incorporate a Turtle character and darts – the category's "My First" foam blasters for the youngest TMNT fans!
Mega sent us another really cool TMNT toy the Turtle Sewer Lair. Featuring Tiger Claw, a rope swing, a subway turnstile, and Leo's Turtle Power and zip‐line to help beat up the bad guys and unleash him to the top of the lair to stop Tiger Claw from escaping with his jetpack.
And a really cool thing called MOD by OgoSport which is a new custom printing service that allows you to customize OgoDisks with high-quality, photo-realistic prints or designs of your choosing.
There were more toys so stayed tuned to later this week