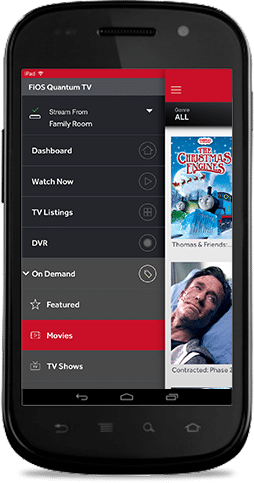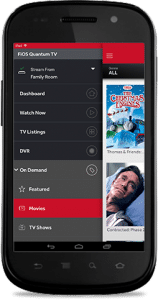 There are many devices out there that will store tv content and give you the ability to playback to a mobile device but this month that feature was introduced into the FiOS Mobile App.  This feature let subscribers to FiOS Quantum TV and FiOS Internet stream "nearly all" DVR-recorded shows from anywhere with an Internet connection.  This is a MAJOR improvement to just be able to watch live streams of whats currently being broadcast.
"The latest innovations of the FiOS Mobile app are how today's consumers want to watch TV and view content," Susan Retta, vice president of consumer marketing for Verizon, said in a statement. "These new features allow our customers to take their home FiOS TV experience with them and to enjoy it whenever and wherever they go."
Eligible subscribers can download the FiOS app from the iTunes App Store or Google Play and start streaming recorded shows immediately. The app also allow for access to thousands of On-Demand titles and on-the-go management of DVR recordings.
You can learn more about the FiOS mobile app here http://www.verizon.com/home/fiosmobileapps