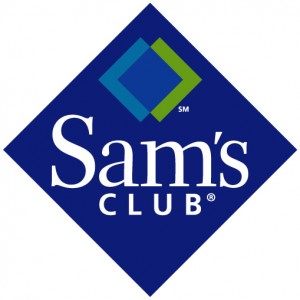 Life happens, we all understand that – you can be a planner and have shopped for weeks and still be missing some items for people or you could kind of be like me this year and have absolutely nothing ready.  I dont even have food for the guests when they come over…  So when Sam's Club reached out and asked if I shopped there I said yes and how can I get involved, which brings me to why I'm writing this piece.
I'm making one stop this year – Sam's Club … Yup that giant warehouse store that has it all…. I can get some pots and pans for my dad (if you've ever seen his pans you'll wonder what you were eating)… I can get some son the latest and coolest electronics, video games and toys.  I'll get some cute PJs for the girls and some toys.
Plus I can pickup all the food to feed the family. Like that shrimp platter everyone loves (when I say everyone I really mean me).
So here are 5 items I found… Sam's Club also published their winter catalog that helped things along.
KitchenAid Stainless Steel 14-Piece Cookware Set
Hotel Luxury Reserve Collection 1000-Thread-Count Sheet Set
Fisher-Price Laugh & Learn Puppy & Friends Learning Table
Samsung 2.1 Channel 290 Watt Soundbar with Subwoofer
I've found them in my local store and well some giant bags of chips later I'm a pretty happy guy.  Thats why when I was asked I had no problem writing this article.  All thoughts are my own and while I was gifted with a gift card all the picks of products are my own.