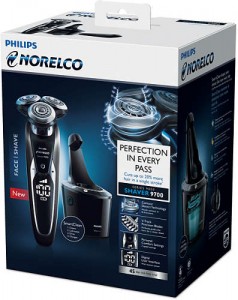 The Philips Norelco shaver 9700 is the best electric shaver I've had yet.  I've been a long time user of Norelco shavers.  I've tried nearly all the models (and yes you get what you pay for!) but when I was offered to try out the 9700 – this is like the lexus of electric razors – I jumped at it.  But there is a sale on amazon on them (notice the coupon by the add to cart button).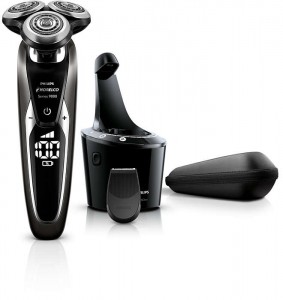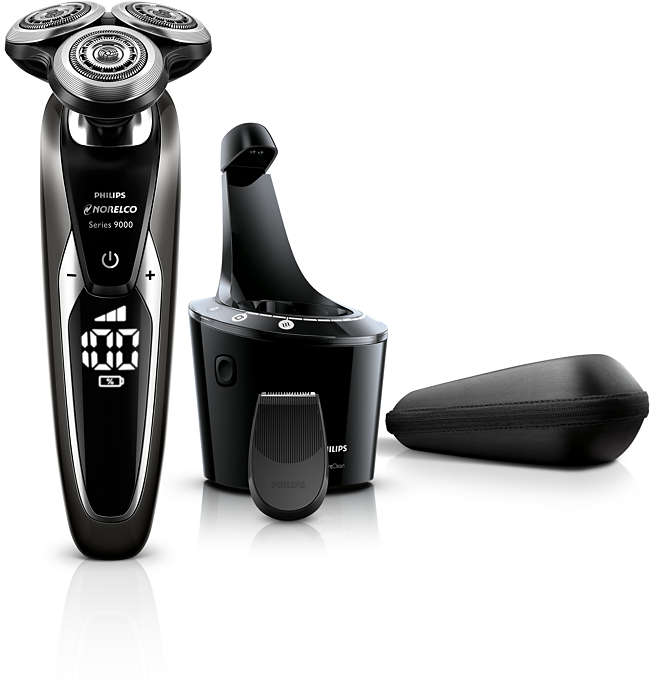 This is a work of art and a beast all rolled into one… the idea of the self cleaning station is amazing. The shave I got from this unit was by far better then my prior 8000 series by a mile.
Even they state the 9000 series cuts hairs up to 30% closer to skin with its V-Track precision blades*. The shaving heads, with contour detect technology, move in 8 directions to cut up to 20% more hair in a single pass.
There are four major features they talk about…
Contour Detect Technology

With the unique Contour Detect Technology, each shaving head independently moves in 8 directions to follow your face's every curve. This improved contouring helps cut up to 20 percent more hair in a single pass.

V-Track Precision Blades

The newly designed V-Track Precision Blades collect hair in the optimal cutting position, resulting in a more comfortable shave that's 30 percent closer. The blades also self-sharpen to ensure a premium shave day after day.

Personal Comfort Settings

For a more personalized shave, Shaver 9700 offers 3 comfort settings so you can choose the speed that best fits your skin and hair type. Slow: for an even more skin-friendly shave, Medium: for a standard thorough shave, and Fast: for a high-powered shave

SmartClean PRO System

At the touch of a button, the SmartClean PRO keeps your shaver like new every day. Its advanced multi-display indicator tracks the progress of the shaver through each step in the SmartClean cycle. With an alcohol-free, skin-friendly formula, the SmartClean system cleans hair, foam and gel through a unique dual-filtration system. The system also lubricates the shaver's blades to reduce friction and keep your blades in top condition. After each cycle, the SmartClean system also thoroughly dries and charges the shaver it so it's always ready to go.
bonus is that it comes in one of those great travel cases. Really its by far the best again when it comes to electric shavers you get what you pay for… this is worth every penny.