I love the holiday season… but over the last few years – its been very digital I've picked out some of the best board games from ThinkFun that I think your family would like as I know my family certainly has…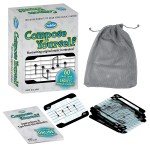 Compose Yourself – The Lego of music, Compose Yourself uses a set of musical "building bricks" that encourages anyone with or without musical ability to "play with" music just as they would with a construction kit. The digital music game also includes access to an exclusive website to compose, share with friends and family, or download/print your own custom sheet music – featuring more than a billion melody combinations. (Ages 6+) Find it on Amazon.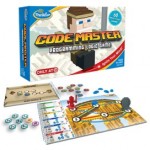 Code Master – A puzzle board game that takes kids on the ultimate coding adventure, Code Master provides the structured thinking discipline and teaches key logic skills rooted in computer programming principles without a computer…and by making it fun. (Ages 8+) Find it on Amazon.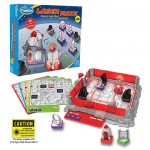 Laser Maze Jr. – Your mission: Expertly transport the laser beam to the rockets so that it can safely return to earth! Younger players can now experience the fun of the award-winning game Laser Maze with an age-appropriate design and challenge for grade school children with real lasers. (Ages 6+)  Find it on Amazon.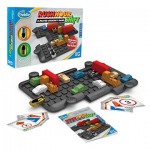 Rush Hour Shift – The best-selling sliding block logic game is now available for two players! Every move counts in this race as you strategically plot to move your car and cross grid-lock traffic before your opponent. The potential moves are endless and the shifting Traffic Grid and Instruction Cards add a whole new dimension to play. (Ages 8+) Find it on Amazon.