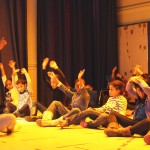 Kids Creative is an award-winning nonprofit organization that offers arts based, peace education programs for Pre-K to High School age students through after school programs, workshops and summer camps. They teach kids they rock! They believe that a better, more peaceful future is achievable by teaching youth the creative, critical thinking and social skills necessary to make peace within themselves and society. The mission of Kids Creative is to foster the 6 C's of peacemaking in youth: Confidence, Creativity, Conflict Resolution, Community, Collaboration and Cookies through arts education programs, live music and theater events. 
At summer camp, kids write their own original plays, write their own music and gain the confidence to perform their creations in front of peers and family at the end of the week.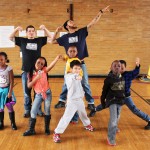 Kids Creative's Summer Day Camp runs from July 6th to August 14th. Kids can join the camp for 2, 4 or 6 weeks. Summer Camp is located at the Ideal School which is located at 314 West 91st Street, at Riverside Drive. Days run from 9am-4:30pm. Parents can do early drop off at 8am. They offer early pick up at 3pm and late pick up for parents who need to work at 6pm. The camper to staff ratio is 5:1 except for the Activists, the Middle School group which has a ratio of 10:1. Swim and music lessons are also available.The camp size is 100-120 campers. Lunch is provided by the NYC Summer Lunch Program.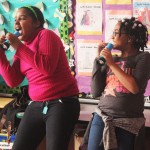 They also take many field trips. Past field trips have included The Bronx Zoo, The American Museum of Natural HIstory, Broadway costume designers, theaters and a trip to see a

Dirty

Sock

Funtime Band concert. They also welcome visitors during camp and parent escorts on trips. Kids Creative teachers have many years of experience working with children of diverse backgrounds in a number of different artistic media. All staff members are extensively trained. Click to read about the Kids Creative experience.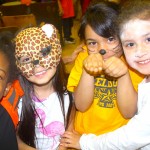 Register for camp at this link. For questions about camp, feel free to reach out to the 
Camp Coordinator, Ashley Fludd at 646-485-5123 or email
[email protected]
.