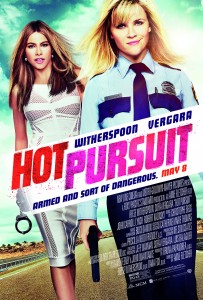 I watched the trailers and thought here's another movie with all the funny parts in the trailer – I couldnt have been more wrong…. The movie was sooo witty and well written (if that was all scripted otherwise it was amazing ad-libbing). I laughed from the start to the finish of the movie, and even while the credits were rolling they had the bloopers on the side too.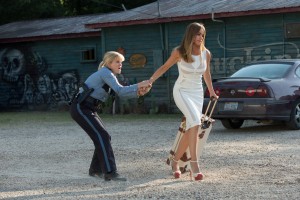 Here's a bit about the plot… An uptight and by-the-book cop (Reese Witherspoon) tries to protect the sexy and outgoing widow (Sofía Vergara) of a drug boss as they race through Texas pursued by crooked cops and murderous gunmen.
I would love to now see Sofia and Reese play in a updated Honeymooners cause they played off of each other so well.  I also had the chance to meet Sofia Vergara in person before the screening of the movie.