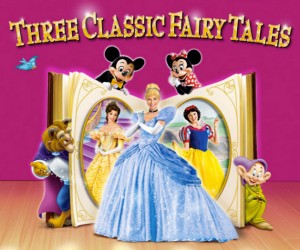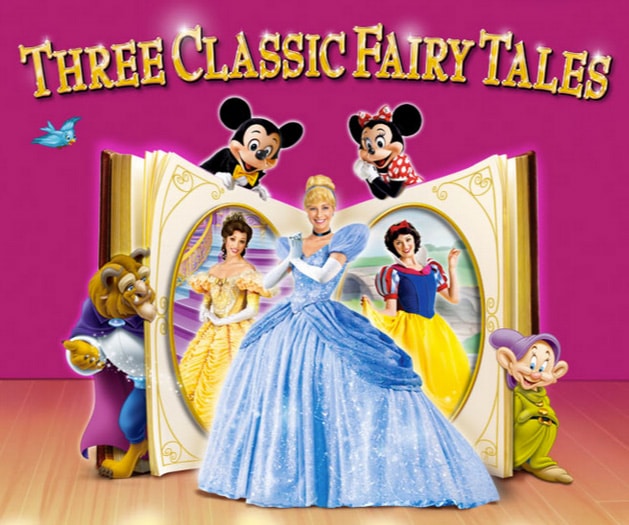 Prepare to step into a world of wonder where wishing is only the beginning and dreams really do come true in Disney Live! Three Classic Fairy Tales Presented by Stonyfield YoKids Organic Yogurt. This enchanting journey features more than 25 Disney characters in an unforgettable theatrical experience for all families.
Join Mickey, Minnie, Donald and Goofy as they embark on an unexpected quest to find a magical storybook hidden in Mickey's attic. As the four pals curiously turn the pages, they magically bring to life the timeless fairy tale adventures of Snow White and the Seven Dwarfs, Cinderella and Beauty and the Beast. Featuring dynamic storytelling, time-honored songs, such as Bibbidi Bobbidi Boo, Heigh Ho and Be Our Guest, stunning costumes and glittering special effects, audiences will be captivated by the humor, fun and adventure of these spellbinding stories performed live on stage.
Check out http://facebook.com/dadarocks for our special 1 day giveaway to opening night (April 2nd at Kings Theatre Brooklyn at 7pm).
Westchester County Center in White Plains, NY, March 26-29:
Thursday, March 26 – 7:00PM
Friday, March 27 – 7:00PM
Saturday, March 28 – 11:00AM, 3:00PM, 7:00PM
Sunday, March 29 – 1:00PM, 5:00PM
Kings Theatre in Brooklyn, NY, April 2-5:
Thursday, April 2 – 7:00PM
Friday, April 3 – 1:00PM, 7:00PM
Saturday, April 4 – 11:00AM, 3:00PM, 7:00PM
Sunday, April 5 – 1:00PM, 5:00PM
The Theater at Madison Square Garden, April 8-12:
Wednesday, April 8 – 1:00PM, 5:00PM
Thursday, April 9 – 11:00AM, 3:00PM
Friday, April 10 – 1:00PM, 5:00PM
Saturday, April 11 – 11:00AM, 3:00PM
Sunday, April 12 – 1:00PM, 5:00PM
Nassau Coliseum,April 16-17:
Thursday, April 16 – 7:00PM
Friday, April 17 – 3:00PM, 7:00PM
IZOD Center, April 18-19:
Saturday, April 18 – 2:30PM, 6:30PM
Sunday, April 19 – 11:00AM, 3:00PM
Tickets start at $15
For tickets go to www.ticketmaster.com or call (800) 745-3000.
For more information, go to www.feldentertainment.com/threeclassicfairytales or follow us on Facebook, Twitter and YouTube. To learn more about Disney Live!, go to www.disneylive.com.