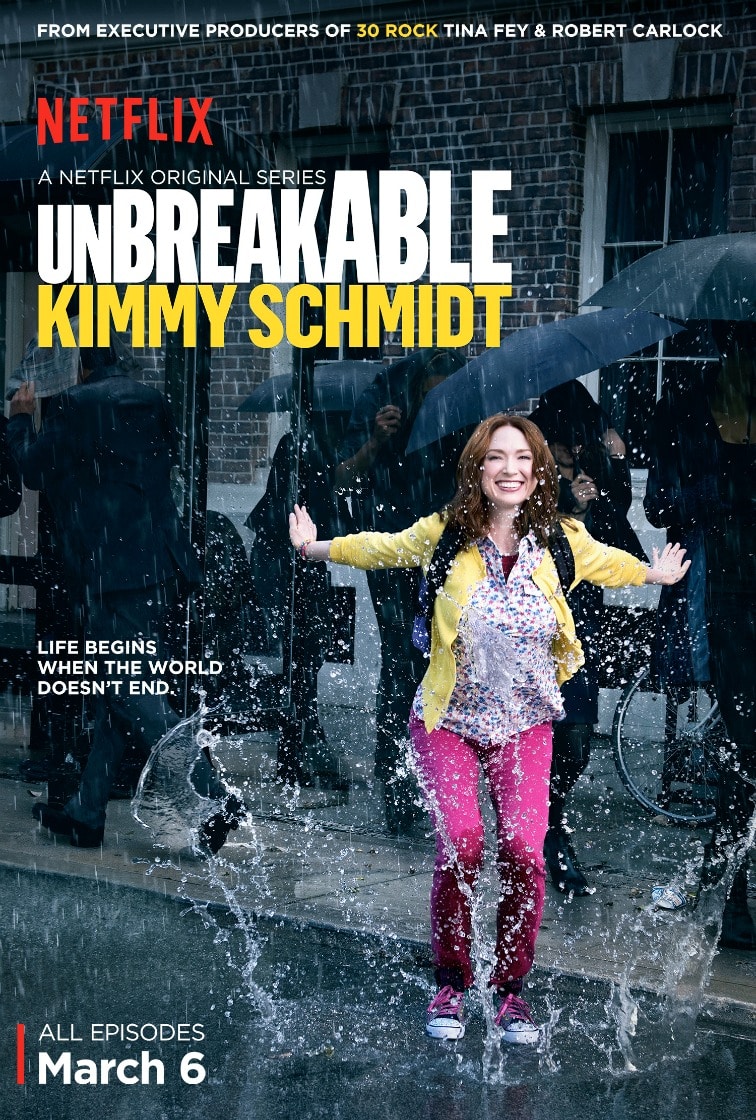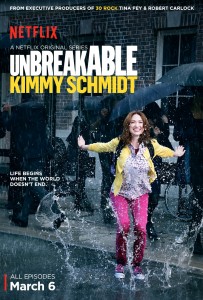 Tina Fey.  Tina Fey.  Tina Fey.  Its kindof like saying theres no place like home… cause really when you say Tina Fey you know you're going to laugh.  Thats just what this new series on Netflix is… its a belly laugh.
Kimmy Schmidt (Ellie Kemper from "The Office" and "Bridesmaids") is a woman who is freed after spending the past 15 years in an underground bunker as part of a Doomsday cult. She decides to start her life over in New York City as a nanny for a socialite (Jane Krakowski from "30 Rock"). Armed with just a backpack, light-up sneakers and a couple of past-due library books, she takes on a world she didn't think even existed anymore.
What could go wrong?!
Well I feel in a lot of ways becoming a dad for the first time is light that well without the lightup shoes (but those would be cool – so if anyone gets a size 16 Nike Back to the Future shoe this year I want them!)… but my wife gave birth and there I was craddling my child for the first time – looking at a world I didnt know to exist for the first time… the world of being a dad.. they did give us a nice little backpack filled with goodies and samples and enough photocopies to kill a tree but those were some nice tip sheets… like never shake a baby.
While we might not wait 15 years — I think its more like 18 years after your last child is born to really come out of the bunker of parenthood. This is a nice couple of laughs along the way.