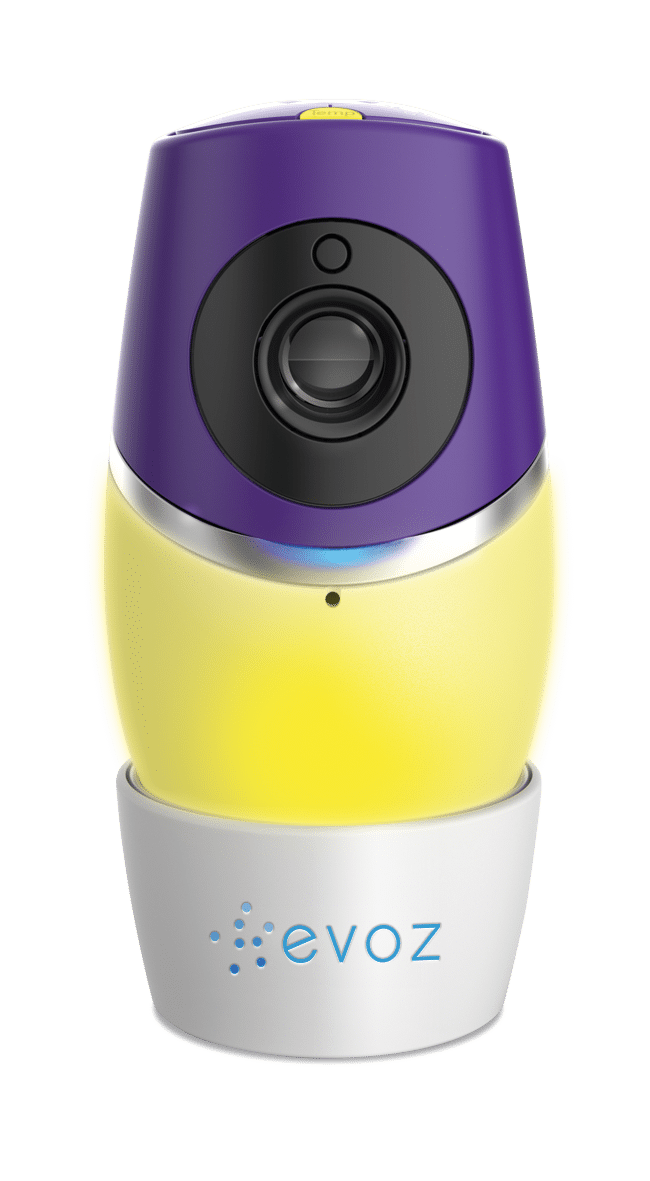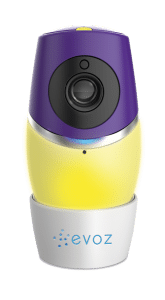 We can all agree that technology has transformed how we all monitor our children but I've never seen anything on the market today that offers amazing "services" until the new Evoz Smart Parenting Monitor. Created by "dad-preneur" Avishai Shoham who was searching for a better monitoring solution, he developed a monitor that allows parents to watch their child from anywhere along with a parenting toolbox that let's parents track their child's sleep habits, sends cry alerts, tracks the room temperature, and even downloads to sleep coaches for expert advice. Shoham is now ready to launch his innovative idea on Indiegogo on February 16th http://evozbaby.com/indiegogo and you really need to check this out.
"With significant demand for the Evoz Smart Parenting Monitor, we wanted to provide parents who love sleek technology with an early opportunity to place an order through our initiative with Indiegogo," says Avishai Shoham, founder and CEO of Evoz. "We also plan to use this campaign to identify our Top 50 Club, parents who will not only receive discounted products and perks but also will have critical input to Evoz management as we continue to innovate with additional products and services," he adds.
To get started, parents simply download the free Evoz app to turn their smartphone and tablet into a monitor. From there they can watch their child, capture precious moments through snapshots and recorded video, play soothing lullabies, control the nightlight and even talk to their baby. And it's so easy; everything can be activated with just one touch of a button.
The Evoz Smart Parenting Toolbox provides a suite of services including baby data logging and tracking, parenting content and even allows for scrapbooking.   Special "cry alerts" notify parents via push, text message or      e-mail when baby is unsettled in the crib, while collecting important sleep data such as how long they have been awake and crying. This allows parents to quickly and effectively address sleep issues. Furthermore, the device automatically monitors the baby's room temperature and alerts parents when it is outside experts' recommended room temperature.
Getting your child into a sleep routine can be difficult for parents (trust me I understand) but Evoz addresses these questions directly with parents! This is made possible through a unique partnership with Kim West, a.k.a. 'The Sleep Lady' who is a practicing child and family therapist for twenty years and is the creator of the "Gentle Sleep" method. West and her team of sleep coaches will personally review the data and provide advice, insight and tips on how to sooth your baby and help promote healthy sleep habits. What monitor company offers this?
"Monitoring sleep habits is critically important for parents as they struggle to ensure a safe and secure sleep environment," notes Kim West. "With the data gathered in the Evoz monitor, the videos and content available and our team of professional sleep experts, parents can get personalized insight, information and support to successfully improve their baby's sleep."
Evoz Smart Parenting Monitor will be available in April online at www.evozbaby.com as well as at leading online retailers. Consumers can, however, get one of the first units through Indiegogo (http://evozbaby.com/indiegogo) in February.
For updates, please follow us on our social media channels:
Facebook: facebook.com/evozbaby
Twitter: @evozbaby