Visiting New York is made simple by NewYork.com they break everything out into simple categories. Then they run up the daily 5 things to do which are like the highlights of the day.  The best part of NewYork.com is that they have special connections to places like 9/11 MEMORIAL MUSEUM which they guaranteed admission. I recently used NewYork.com to purchase tickets to the 911 museum. I have lived downtown for many years and have watched the progression of the Freedom tower. From first hearing about a blue print on the news to seeing the steeple actually go up has been quite impressive.
I decided to go to the museum during the winter holidays and knowing that this may be a busy time wanted to purchase my tickets in advance. The website allowed me to select the date and time I needed and I chose to have tickets mailed my way.
When I arrived (suggested 1/2 hour before your time) I was completely blown away at the amount of people in lines and waiting outside. Luckily there were plenty of attendants on hand and I was directed to my time slot. I was once again, so thrilled I had bought my tickets from NewYork.com in advance.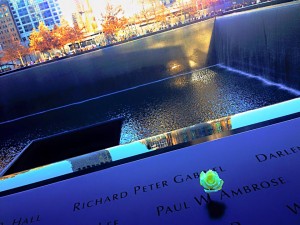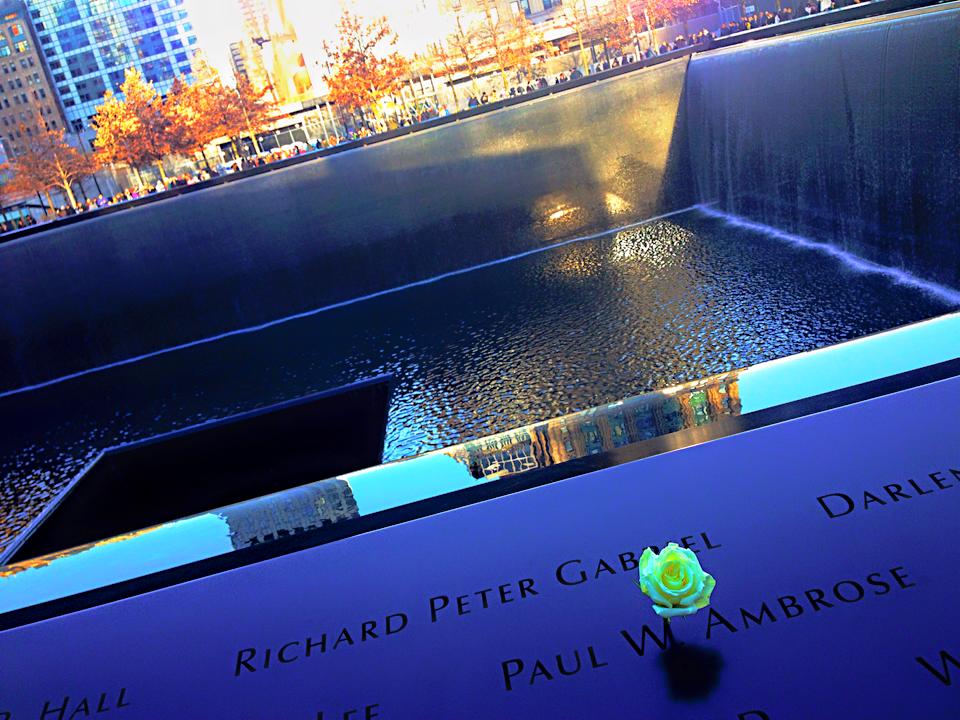 After waiting a short time outside, we were admitted inside where everyone must go through security and a airport scanner for obvious reasons. This entire process was very quick and soon I was on my way to view the museum.
Headphones were available for purchase if you did not have your own (which I did) and it is recommended you download the 911 app on your phone before you go.
I really have no words to describe the museum space that would do any justice. It is something one must see for themselves. The  memorabilia, wall of the fallen, and even actual firetruck inside were so moving to see… many people were brought to tears. Often times we hear a number of the victims such as 2000 perished.. but to see their faces on a wall and hear about their life from loved ones was such a special tribute.
I highly suggest going to the 911 museum for all New Yorkers and tourists who are visiting.
NewYork.com also provided me this great tip guide how to visit the September 11 Museum in 30 Minutes, One Hour and Two Hours
If you have 30 minutes: Upon arrival, skip the introductory video shown in the theater on the ground floor. You will want to go straight to the third floor, to the September 11, 2001 exhibit which is marked by a distinct glass entryway and revolving doors.  Here you will view news clips from around the world, timelines of events, and …
If you have one hour: Upon arrival, descend one floor below to the museum entrance – with an hour you'll have enough time to move through most of the museum space. Do not miss the North and South Tower galleries, which offer a comprehensive look of the day, how it played out in each tower, and the aftermath. The Memorial Exhibition is another important space to experience, where…
If you have two hours: With this amount of time, you can catch just about everything – the North and South Tower galleries, the Memorial exhibit and the Rebirth at Ground Zero film.  After walking through the September 11, 2001 exhibit, which you most likely will move through quickly, you'll land in Foundation Hall, which is a good place to sit and compose your thoughts before moving onto…
(click the above link to see the full tips). I would highly recommend NewYork.com for all your tourism needs when planning a trip to the big apple