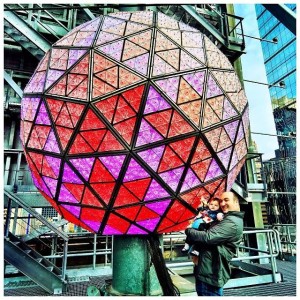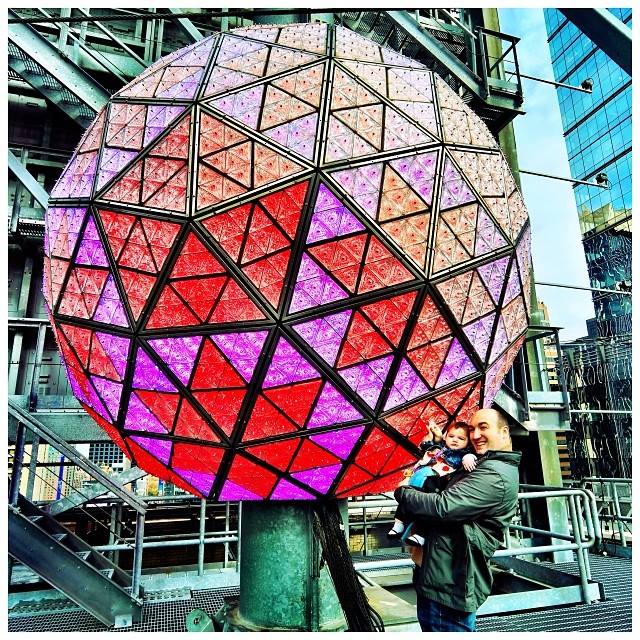 Times Square Alliance and Countdown Entertainment, co-organizers of New Year's Eve in Times Square, announced today that revelers across the globe will again be able to experience the excitement of the Times Square New Year's Eve celebration via a six-hour, live commercial-free webcast. The sixth annual webcast will cover the action and festivities in Times Square, beginning with the Ball Raising at 6 p.m. EST, plus live musical performances, hourly countdowns, behind-the-scenes stories, and star-studded interviews as anticipation builds towards the midnight countdown and the famous Ball Drop. Last year's worldwide webcast was watched by more than 1.5 million unique viewers representing nearly 200 countries.
The Times Square New Year's Eve webcast, enabled by Ustream, will feature musical performances by popular rock group O.A.R. who will perform several hit songs including "Peace" from their new album and deliver the traditional performance of "Imagine" moments beforemidnight. O.A.R. will be joined on the webcast by alt-rock group American Authors performing two of their hit songs "Believer" and "Best Day of My Life." Univision will present musical performances by Alejandra Guzmán and Jencarlos Canela; and the USO Show Troupe will perform a Military Salute medley to honor our Armed Forces.
National television and radio personality Allison Hagendorf (Host on The CW, VH1, Fuse TV, SiriusXM) returns to host the live, commercial-free webcast for the third year. She will be joined by Maggie Rulli, Andrea Boehlke and Jeremy Hassell, who return from the 2013 New Year's Eve webcast. Rulli and Hagendorf will kick-off the six-hour celebration at 6 p.m. EST and welcome the nearly one million revelers attending the celebration in Times Square as well as introduce the star of the show, the Times Square Ball. At the top of each hour, Hagendorf will be joined by a television network host or other celebrity who will talk about his or her New Year's Eve experience and Confetti Wish for the New Year and then lead the revelers in an hourly countdown. Throughout the night, Hagendorf will keep the revelers informed about the musical performances and other exciting entertainment in Times Square. Rulli will provide exclusive interviews and backstage access while Boehlke and Hassell will get the fun personal stories from the revelers arriving from around the world to celebrate New Year's Eve in Times Square.
Whether celebrating at home or out on the town, the worldwide online audience will be able to watch and participate in the global celebration with other viewers around the world. The custom-designed embeddable video provides viewers with a full Times Square New Year's Eve experience.  This LIVE webcast video experience is available for digital media outlets, bloggers, social media editors, webmasters, and Facebook users to embed as a source of fun and entertaining content on their own sites customized for their communities and networks.
WHERE TO SEE THE SHOW & GET THE LIVE VIDEO FEED
The Times Square 2015 Webcast will begin at 6 p.m. EST on December 31, 2014 and end at 12:15 a.m. on January 1, 2015 EST. The show will be streamed live on multiple websites, including TimesSquareNYC.org, NewYearsEve.nyc, Ustream.tv/2015 and TimesSquareBall.net.