Even though we may be a bit older than the kids you typically think of playing video games, for teens, twentysomethings, and even dads, video games are always going to be a popular choice. So if you're still searching for the perfect gift this holiday season, check out our top picks for video games, head down to your local GameStop, and pick one out– we guarantee yours will be the favorite present!
Everything changed with the arrival of the Traveler. It sparked a Golden Age when our civilization spanned our solar system, but it didn't last. Something hit us, knocked us down. The survivors built a city beneath the Traveler, and have begun to explore our old worlds, only to find them filled with deadly foes. You are a Guardian of the last safe city on Earth, able to wield incredible power. Defend the City. Defeat our enemies. Reclaim all that we have lost. Be brave. From the team that brought you Halo: Combat Evolved, this is Destiny.
Also available on Xbox 360, Xbox One, and PS3.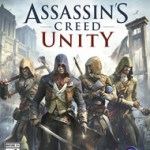 Assassin's Creed Unity, $49.99, PS4
Paris, 1789 – The French Revolution turns a once-magnificent city into a place of terror and chaos. Its cobblestone streets run red with the blood of commoners who dared to rise up against the oppressive aristocracy. As the nation tears itself apart, a young man named Arno will embark on an extraordinary journey to expose the true powers behind the Revolution. His pursuit will throw him into the middle of a ruthless struggle for the fate of a nation, and transform him into a true Master Assassin. Assassin's Creed Unity builds on the proud tradition of the Assassin's Creed franchise, and delivers next-generation gameplay, brilliant story, and the kind of action and adventure that only an Assassin's Creed game can offer up.
Also available on Xbox One.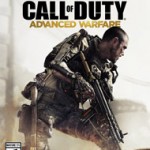 Call of Duty: Advanced Warfare, $39.99, Xbox One
Call of Duty: Advanced Warfare, developed by Sledgehammer Games (co-developers of Call of Duty: Modern Warfare 3), harnesses the first three-year, all next-gen development cycle in franchise history. Call of Duty: Advanced Warfare envisions the powerful battlegrounds of the future, where both technology and tactic have evolved to usher in a new era of combat for the franchise. Delivering a stunning performance, Academy Award winning actor Kevin Spacey stars as Jonathan Irons – one of the most powerful men in the world – shaping this chilling vision of the future of war. Whether you're in the mood for gripping story, epic multiplayer, or a bit of both, Advanced Warfare is the game to get!
Also available on Xbox 360, PS3, and PS4.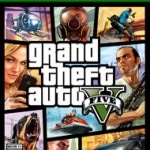 Grand Theft Auto V, $59.99, Xbox One
Also available on PS4.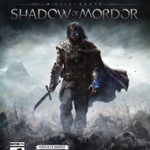 Middle Earth: Shadow of Mordor, $59.99, Xbox 360
In Middle Earth: Shadow of Mordor, based on the popular Lord of the Rings books and films, you are Talion, a Ranger of the Black Gate, keeping watch over Mordor which has remained undisturbed for ages. In the blink of an eye, everything is taken from you – your friends, your family, and even your own life. Resurrected by a vengeful spirit, you must now embark on a relentless vendetta against those who have wronged you. Fight through Mordor and uncover the truth of the spirit that compels you, discover the origins of the Rings of Power, build your legend and ultimately confront the evil of Sauron in this new chronicle in Middle-earth. Shadow of Mordor also introduces the acclaimed "Nemesis System," enlivening the game world with enemies that can remember their encounters with you, rank up, and most importantly, hold a grudge. It brings a new level of immersion and detail to video gaming that is nothing short of revolutionary.
Also available on Microsoft Windows, Xbox 360, PS3, and PS4.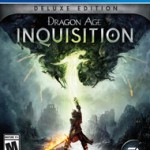 Dragon Age Inquisition Deluxe Edition, $59.99, PS4
In this follow-up to the acclaimed Dragon Age: Origins and Dragon Age 2, wield the power of the Inquisition over the course of an epic character-driven story, and lead a perilous journey of discovery through the Dragon Age. Discover the ultimate Dragon Age: Inquisition experience with the Deluxe Edition which includes the legendary Skyhold Throne, great-horned Red Hart, ominous Bog Unicorn, digital soundtrack, and more! Intensify your battle readiness with the mighty Flames of the Inquisition weapons, armor, and armored mount!
Also available on Microsoft Windows, Xbox 360, Xbox One, and PS3.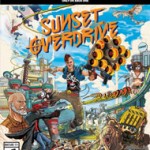 Sunset Overdrive, $39.99, Xbox One
Unlike many of the games out right now, Sunset Overdrive delivers a fun and frantic romp that combines witty and irreverent humor, wild action, and great third-person shooting for a game you won't want to miss! A contaminated energy drink has transformed most of the population of Sunset City into toxic mutants. For many it's the end of the world, but for you it's a dream come true. Your old boss? Dead. Your boring job? Gone. Transform the open world into your tactical playground by grinding, vaulting and wall-running across the city while using a devastating, unconventional arsenal. With hyper-agility, unique weapons, and customizable special abilities, Sunset Overdrive rewrites the rules of traditional shooters and delivers an explosive, irreverent, stylish, and totally unique adventure exclusively to Xbox One.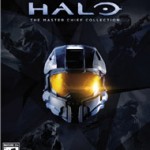 Halo: The Master Chief Collection, $59.99, Xbox One
Xbox fans rejoice! For the first time ever, The Master Chief's entire story is on one console. Featuring a re-mastered Halo 2: Anniversary, along with Halo: Combat Evolved Anniversary, Halo 3, and Halo 4, new digital series, Halo: Nightfall, and access to the Halo 5: Guardians Beta, this is the definitive Halo experience. This is the definitive gift this holiday season for fans of Halo, Xbox, and first-person-shooter overall.
Only available on Xbox One.
In the sequel to the #1 rated shooter of 2012, Far Cry 3, you are thrown headfirst into Kyrat, a country steeped in tradition and violence under the shadow of the towering Himalayas. You are Ajay Ghale. Traveling to Kyrat to fulfill your mother's dying wish, you find yourself caught up in a civil war to overthrow the oppressive regime of dictator Pagan Min. Explore and navigate this vast open world, where danger and unpredictability lurk around every corner. Here, every decision counts, and every second is a story. Welcome to Kyrat. Be sure to pick up Far Cry 4 this holiday season for an adventure you won't soon forget!
Also available on Microsoft Windows, Xbox 360, Xbox One, and PS3.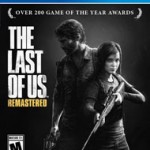 The Last Of Us Remastered, $49.99, PS4
Only available on PS4.