Video games are always going to be a popular choice with kids. So if you're still searching for the perfect gift this holiday season, check out our top picks for video games, head down to your local GameStop, and pick one out– we guarantee yours will be the favorite present!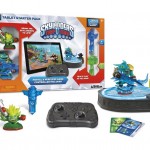 Skylanders Trap Team, $49.99, iOS and Android
For the first time ever, the full Skylanders console video gameplay experience is available on your tablet device! Now kids can bring the Skylanders to life, defeat villains and trap them wherever you go using the ALL NEW Wireless Traptanium Portal and Wireless Game Controller that comes with the Tablet Starter Pack. In Skylanders: Trap Team, Kaos has blown up the walls of the feared Cloudcracker Prison, freeing the most notorious villains in Skylands. It's up to the Skylanders to find and capture them. Using Traptanium, a magic material that can harness the power of the Elements, your kids have the amazing ability to trap the villains and return them to Skylands to fight on the good side! As always with Skylanders, it's a fantastic game and a holiday favorite with kids!
Also available on Xbox One, Xbox 360, Wii U, Nintendo 3DS, PS3, and PS4.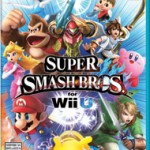 Super Smash Bros., $59.99, WiiU
Mario! Link! Samus! Pikachu! Six years after the series' last installment (Super Smash Bros. Brawl), all of your favorite Nintendo characters are back, along with plenty of new faces. This is Super Smash Bros. for Wii U, the next entry in the beloved Super Smash Bros. series! Up to four players can battle each other locally or online across beautifully designed stages inspired by classic Nintendo home console games. With a variety of control options and the ability to use Nintendo's new amiibo figures, the timeless Super Smash Bros. battles come alive like never before!
Also available on Nintendo 3DS.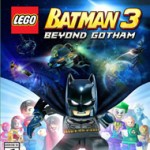 Lego Batman 3: Beyond Gotham, $59.99, Xbox One
The best-selling LEGO Batman videogame franchise returns in an out-of-this-world, action-packed adventure! In LEGO Batman 3: Beyond Gotham, the Caped Crusader joins forces with the super heroes of the DC Comics universe and blasts off to outer space to stop the evil Brainiac from destroying Earth. Using the power of the Lantern Rings, Brainiac shrinks worlds to add to his twisted collection of miniature cities from across the universe. Now the greatest super heroes and the most cunning villains must unite and journey to different Lantern Worlds to collect the Lantern Rings and stop Brainiac before it's too late. Travel across the galaxy with Batman in Lego Batman 3: Beyond Gotham!
Also Available on iOS, Apple OS X, Xbox 360, Microsoft Windows, Nintendo 3DS, WiiU, PS3, PS4, and PSVita.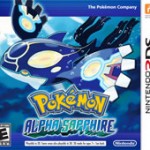 Pokemon Alpha Sapphire, $39.99, Nintendo 3DS
The brand new remastered (and 3D!) version of the classic Pokemon Ruby and Sapphire games, now dubbed Alpha Sapphire and Omega Ruby, bring players back to the Hoenn region for an adventure like no other! Collect, trade, and battle Pokemon as you try to stop a shadowy group with plans to alter the Hoenn region forever– and experience the awe of Primal Reversion, a new, extremely powerful transformation undergone by Legendary Pokémon Groudon and Kyogre.
Only Available on Nintendo 3DS.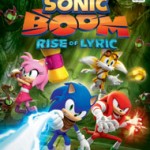 Sonic Boom: Rise of Lyric, $49.99, WiiU
Serving as a prequel to the stories revealed in the TV series, Sonic Boom: Rise of Lyric delivers a new Sonic experience with collaborative gameplay at its core. Sonic and friends — Tails, Knuckles, Amy, and the newest member of the team, Sticks — work together as they face their most powerful enemy yet: Lyric, a giant and monstrous snake-like creature from an ancient race. Together, they must prevent Lyric from powering his army of robots and carrying out his plan to destroy the world. Rise of Lyric's detailed levels and emphasis on each character's unique abilities give players more choice in exploration as they work as a team to stop the villainous Lyric before he can power up his army. Players will be challenged by over-the-top speed runs, but the heart of the game is focused on intense combat and brand-new abilities including the Enerbeam, which allows characters to navigate the world like never before.
Only available on WiiU.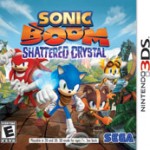 Sonic Boom: Shattered Crystal, $39.99, Nintendo 3DS
A companion to the WiiU's Sonic Boom: Rise of Lyric, Shattered Crystal allows players to explore Sonic's world in a different way than Rise of Lyric, with a specific focus on platforming and puzzles. This on-the-go Sonic the Hedgehog title follows along with Rise of Lyric, but is a standalone adventure that shares key characters, events and lore of the Sonic Boom universe with exclusive environments and characters. Additionally, unique collectibles featured in the Nintendo 3DS version will unlock special content on Wii U via Wi-Fi connectivity, so you can use the two games together for extra fun!
Only available on Nintendo 3DS.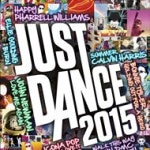 Just Dance 2015, $29.99, Xbox 360
Dance along with all your favorite songs in Just Dance 2015– the latest, most awesome-filled version of the world's #1 dance game! Bringing new moves and game modes to over 40 top tracks, Just Dance 2015 features hit songs like "Happy" by Pharrell Williams, "Burn"" by Ellie Goulding, and legendary favorites like "Walk This Way" by Run DMC & Aerosmith, with more tracks to be announced very soon. There are a million reasons to play and a million stories to be created with Just Dance 2015!
Also available on Xbox One, Wii, WiiU, PS3, and PS4.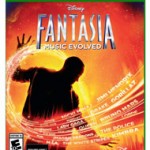 Disney Fantasia: Music Evolved, $39.99, Xbox One
Also Available on Xbox 360. Requires Kinect.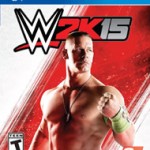 Also available on Xbox 360, Xbox One, and PS3.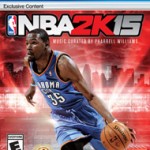 NBA 2K15, $49.99, PS4
Nominated for 70 'Game of the Year' Awards, the NBA 2K franchise returns with NBA 2K15, the most true-to-life NBA experience yet. Featuring NBA MVP Kevin Durant on the cover and an eclectic soundtrack curated by internationally-renowned artist and producer Pharrell Williams, NBA 2K15 hits the court with unprecedented life-like graphics, ultra-realistic NBA gameplay, and more. It's up to you to claim your destiny.
Also available on iOS, Android, PC, Xbox 360, Xbox One, and PS3.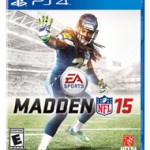 Madden NFL 15, $39.99, PS4
Madden NFL 15 transforms you into your rival's worst nightmare with a new breed of defense built to challenge the best offenses in the NFL. A new arsenal of pass rush moves, an intuitive tackling system, improved coverage logic, and immersive new camera angles make defense exciting and fun to play. Call plays with confidence thanks to an all-new crowd-sourced recommendation engine built from millions of online games played by the Madden community. Add in all-new NFL Films inspired presentation and it's not just football, it's Madden Season!
Also available on Xbox 360, Xbox One, and PS3.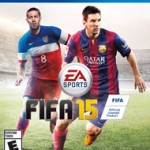 Also available on iOS, Android, Windows Phone, Wii, Nintendo 3DS,  Xbox 360, Xbox One, PS3, and PSVita.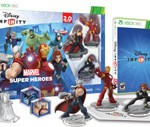 Disney Infinity: Marvel Superheroes (2.0 Edition), $54.99, Xbox 360
With the addition of the new Marvel Super Heroes (like The Avengers, Guardians of the Galaxy, and Spider-Man) as well as tons of Disney classics, there's plenty of fun for everyone to enjoy in the new Disney Infinity 2.0! Featuring new characters like princess Merida from Disney/Pixar's Brave, Tinker Bell, Donald Duck, Aladdin and Jasmine, and more, Disney Infinity 2.0 is a great choice for all the kids on your list this year! Kids will love the game's myriad opportunities to explore and build worlds based on their favorite Disney and Marvel movies and tv shows! Also available on iOS, Xbox One, Microsoft Windows, WiiU, PS3, PS4, and PSVita.