The holiday season's upon us, and as a dad and husband myself, I know what's hot for those groups this year– so if you're trying to sort through all the products out there and pick out a good present for your husband/help the kids pick out a present for dad, these are the ones you want. Let us help you figure it all out– check out our top picks for husbands'/dads' gifts in 2014: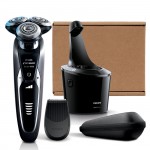 Philips Norelco S9311/87 Shaver 9300, $219.95
Give dad the gift of a clean shave– with the Philips Norelco Shaver 9300, Philips Norelco's most advanced shaver yet. With the unique Contour Detect Technology, each shaving head independently moves in 8 directions to follow your face's every curve. This improved contouring helps cut up to 20% more hair in a single pass. The newly designed V-Track Precision Blades collect hair in the optimal cutting position, resulting in a more comfortable shave that's 30% closer! Each box comes with a full shaving kit, including the Shaver 9300, SmartClean system, cleaning cartridge, SmartClick precision trimmer, power cord, and travel case.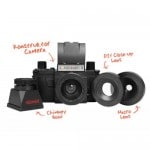 Lomography Konstruktor Super Kit, $44.99
For the dad who's into photography and building, the Konstruktor takes DIY to a whole new level. This camera kit lets you build your very own fully-working 35mm plastic SLR camera from scratch. This kit includes two amazing lenses that can shoot as close as 5cm to 15cm! The Konstruktor also includes a 50mm f/10 lens with shallow depth of field, perfect for portraiture. For quite an inexpensive price (especially for SLR cameras), the Konstruktor is a really cool gift for dad this holiday season!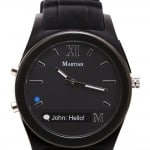 Martian Watches Notifier Smartwatch (Black), $114.11
The Martian Watches Notifier Smartwatch is an attractive, colorful analog wristwatch that works with select Android and Apple iOS phones. It features an integrated OLED readout that acts as a hands-free gateway to the world, keeping you well informed while your phone remains in a pocket, purse or backpack. Excellent for the dad who loves integrating tech into every facet of his life!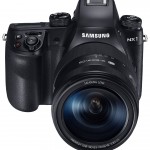 Samsung NX1 28.2 MP Wireless SMART Compact System Camera with 16-50mm f/2.0-2.8 "S" Lens
This holiday season, help dad take exceptionally detailed photos and videos–and share them easily with friends–using the Samsung NX1 28.2 MP Smart 4K Camera! This digital camera contains a 28.2-megapixel CMOS sensor and lets you record videos in 4K resolution, which is four times as detailed as Full HD. Fast auto-focus allows you to shoot continuously, while Wi-Fi, Bluetooth, and NFC capabilities let you connect to other devices. The bundle includes a 16-50mm lens, a grip, an extra battery, and an external charger.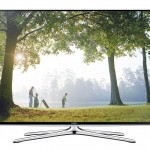 Samsung UN60H6350 60-Inch 1080p 120Hz Smart LED TV
What dad doesn't love watching some TV? Get your dad the best this holiday season– The faster and smarter Samsung H6350 Smart LED TV. An upgraded Smart Hub organizes your content to make finding what you're looking for easier and more intuitive than ever. This TV is backed by a lightning-fast quad core processor, which reduces lag and accelerates load and smoother navigation.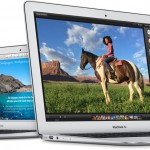 MacBook Air, $899
The latest MacBook Air is perfect for dads who want convenience and style in their laptop experience. It's the epitome of the sleek and efficient design Apple is known for, measuring in at 0.68 inches thick and only 2.38 pounds! And its 12-hour battery life ensures that dads on the go can take it anywhere without having to worry too much about charging. It's a great pick that's sure to put a smile on dad's face this year.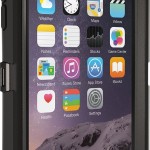 OtterBox Cases, Prices Vary
Help dad protect his gadgets on the go– get him an OtterBox case! Whether you're looking for protection from drops, bumps, shock, scratches, dust and debris, or even water damage, OtterBox has you covered (literally!) And don't fret over wondering if there's a case for dad's particular phone… from iPhone 6 to Samsung Galaxy S5, LG G3, and more, OtterBox has cases for most major models available now.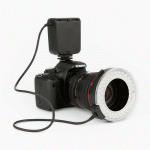 Oh! Wow. Ring Light, $99.00
If you thought ring flashes were only for fancy photo shoots or for making circular reflections in sunglasses in rap videos, you thought wrong! Ring flashes are no longer reserved for big budget photogs. The Oh! Wow. Ring Light is a ring flash and constant light that fits your Canon or Nikon DSLR and your budget. Simply plug it into your hot shoe and pop it onto the front of your lens for even lighting with 3 brightness options. Since the light comes from all around your lens (and not just from above) it cuts down on harsh shadows, making the Oh! Wow. Ring Light perfect for portraits, indoor party pix, even macros. Switch to constant mode for shooting video. Or pop it off your camera and place it anywhere you'd like a little extra light. Get creative! Get fancy with your next photo shoot, or make circular reflections in sunglasses in your rap videos.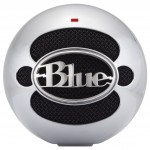 Blue Microphones Snowball USB Microphone (Brushed Aluminum), $48.35
Does dad want to start a podcast? This is the perfect microphone to get him! Finally, a USB mic that's not only easy to use, but sounds as good on your desktop as it does in a professional recording studio. Meet the Snowball, the world's first professional USB mic. Whether you're recording a guitar at your kitchen table or a complete band in the studio, the Snowball can capture it with detail unheard of before in a USB mic. The Snowball is a direct plug n' play mic that connects to either a Mac or PC – no additional software is needed. With its dual capsule design and unique three-pattern switch (cardioid, cardioid with -10dB pad and omni), the Snowball can handle everything from soft vocals to the loudest garage band and it's ideal for podcasting. Check it out and you'll see why it's the coolest mic in town.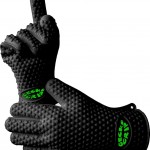 Gecko Grip Gloves, $24.67
If you've got a grill, dad's almost definitely the master of it– and though it's not quite grilling season yet, I'm sure any dad would be thrilled to get some Gecko Grip Gloves this holiday season. The Gecko Gloves provide two handed protection against burns, are water proof even in boiling water, protect up to 425 degrees and unlike other gloves the Gecko Gloves retain their grip due to the textured surface. The Gecko Glove five fingered set of two gloves allows dad to handle entire whole chickens, hams, turkeys and roasts during and after cooking, to stop dropping food from the point of meat forks and prongs! Gecko Gloves replace your cloth oven mitts that aren't water proof and never look clean after the first wash. Simply wash the Gecko Gloves with your dishes or in your dishwasher! They retain their vivid color and never lose their shape! Dad will surely love a pair of these!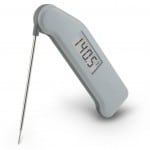 ThermoWorks Super-Fast Thermapen Instant Read Digital Cooking Thermometer, $96.00
While we're on the topic of grilling and cooking, how about a good cooking thermometer for dad? The ThermoWorks Super-Fast Thermapen is a favorite among restaurant chains, health inspectors and quality managers worldwide.  The clever fold-away probe and the simple pocket design replace more costly and bulky handheld thermometers while using the same professional thermocouple technology. The Thermapen features a robust, splash-proof design with molded-in seals to protect the thermometer from wet hands and kitchen splashes. Even more accurate than before and slightly faster! Our proprietary circuit yields accuracies better than ±0.7°F. That includes all errors! (many competitors don't include the probe error in their spec.) Each unit comes with a NIST-Traceable certificate of calibration showing test results for the individual thermometer. Resolution is now 0.1° over the full range. Improvements in the probe technology now yield a blazing fast speed of 3 seconds to a full temperature reading. NO CABLES! The components most likely to fail in a commercial thermometer are the cable and its connector. Also, the typical handheld meter and probe combination requires two hands. What do you do with the cable when you're through with it? The competition want you to wrap it around the meter, which is time consuming and a natural trap for grime and bacteria! The one-handed Thermapen eliminates frayed cables, snags, germ traps and wasted time while freeing your second hand. It's convenient, easy, and effective for dad to use– a great choice!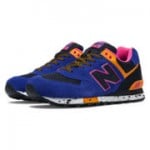 New Balance Sneakers, Prices Vary
What dad doesn't need a new pair of sneakers to replace the beaten-up old pair he's wearing around? Get him some New Balance Sneakers this holiday season– whether built for running, outdoor, sports, or performance, these shoes will make dad's day. You can even customize them to fit his exact style!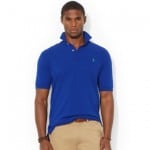 Polo Ralph Lauren Classic-Fit Mesh Polo, $59.99
Also in regard to dad's style, I'm sure he'd love a new polo shirt, especially a Classic-Fit Mesh Polo from Ralph Lauren! Available in a variety of colors, this polo is comfortable, fashionable, and a steal for $59.99 (down from $85.00) through January 15– get your dad one today!