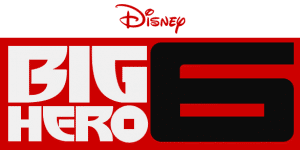 Love the Marvel superhero movies, but aren't sure if they're family friendly enough for your little ones? This holiday season, Disney's got the perfect solution for you– Big Hero 6!
Based on the Marvel comic book series of the same title, Big Hero 6 is the latest Disney animated film from the creative team behind hits like Tangled, Wreck-it-Ralph, and last year's instant classic Frozen. It follows fourteen-year-old robotics prodigy Hiro Hamada and his friend Baymax, a personal healthcare robot designed by Hiro's brother Tadashi. When a supervillain steals Hiro's invention, mind-controlled nanobots called Microbots, it's up to Hiro, Baymax, and their friends (Wasabi, Honey Lemon, GoGo Tomago, and Fred) to band together as the Big Hero 6, stop him, and get the Microbots back!
This movie combines classic Disney storytelling, animation, and heart with all the action and adventure that Marvel superhero flicks consistently bring to the table for a blend of the best of both worlds– and it works amazingly well! The movie delivers on pulse-pounding fight scenes and heart-wrenching emotional moments alike. It doesn't disappoint fans of either studio's work (and in fact, both sides of the film's pedigree help each other to flourish rather well.) Big Hero 6 is a joy for kids and adults alike, and with ubiquitous toys and video game tie-ins (particularly the awesome Hiro and Baymax figures for Disney Infinity 2.0), expect Big Hero 6 to be a big hit this holiday season!
Big Hero 6 is rated PG for action and peril, some rude humor, and thematic elements. You and your family can check it out in theaters starting today!